Financial AI (Artificial Intelligence) companies are looking for new business models due to robo-advisor markets being stagnant.
They have changed their directions towards AI dealing, real-time transaction analysis, and automatic inspection of account books as they cannot find middle grounds with investors due to various regulations and low profitability.
According to financial investment industry, robo-advisor market that had been expanding steadily in South Korea since 2017 has become stagnant.
According to a fund evaluating company called ZEROIN, set amount for robo-advisor funds that currently had more than $887,000 (1 billion KRW) of net asset as of the 21st went down compared to early this year. Number of funds has also remained same at 17 since beginning of the year.
Excluding Kiwoom Quarterback Global EMP Robo-Advisor that operates the biggest fund at $9.84 million (11.1 billion KRW), rest of top funds are still holding onto small funds even though it has been 2 years since these funds were set up.
"Many funds excluding joint-funds with stock firms are tiny funds that are not even worth $887,000 (1 billion KRW)." said a representative for a robo-advisor manufacturer. "While it takes about $88.7 million (100 billion KRW) to make profit off of funds, it is not easy to manage funds just from maintenance and algorithm fee."
Most of robo-advisor funds that are operating properly are joint-funds with either stock firms or asset managements. Kiwoom Asset Management and NH-Amundi Asset Management are funds that were set up jointly by Quarterback Investments and December & Company respectively. Mirae Asset Management is also a fund that utilizes an algorithm of QRAFT Technologies.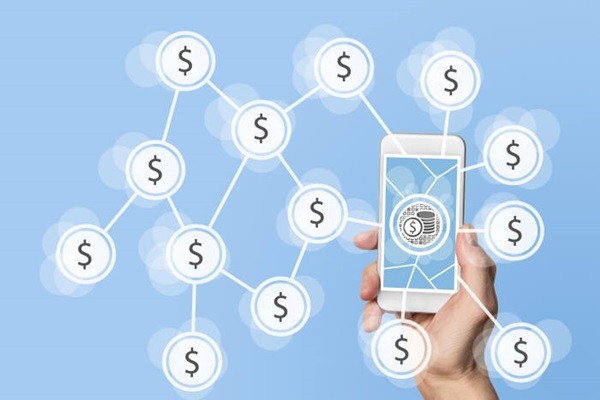 "Since we make profits just off of working capital as we emphasize low cost and stability, it is difficult for us to pay companies that provide algorithms what they really deserve." said a representative for an asset management company. "It is also difficult for us to expect performance fee since most of incorporated assets are safe assets such as bonds."
Small robo-advisor investment consulting companies are also in a same situation. Although they were expecting an increase in number of members by having non-face-to-face membership procedures, level of interests towards these companies is actually rather small since they do not have channels for large customers and most of them are only able to sell their products by joining stock firms' platforms.
"As we obtain approvals for investment consulting later than we thought, stock firms have started to develop their algorithms and introduce their own robo-advisors." said an investment consulting company. "As stock firms start their own platform businesses, products of small consulting companies have become just few products out of many investment products."
As level of interests from investors towards robo-advisors has been declining, robo-advisor manufacturers are also starting to turn their focus away from funds.
There are many incidences where they are preparing for new businesses by separating AI field while maintaining consulting companies. Fount and i-robo already separated their AI sectors into subsidiaries and are looking for new businesses. These new businesses cover from credit evaluation based on atypical information to securement of compliances through real-time transaction analysis.
QRAFT Technologies is preparing for a dealing service that applies its robo-advisor technologies to block trades of institutional investors and stock firms. It is also preparing to expand its business towards raw materials where futures trading is essential.
"We are preparing for solutions that will allow institutions to carry out block trades at a low cost through AI." said CEO Kim Tae-hyung of QRAFT Technologies. "We will be able to expand our business towards various fields as JP Morgan has applied our technology to its services."
Staff Reporter Ryu, Geunil | ryuryu@etnews.com