LINE Pay, a subsidiary of LINE, has launched a new financial service that combines a messenger system and finance and it is planning to expand this service into a comprehensive financial service.
LINE Pay started 'LINE housekeeping book' service with MWI (Miroku Webcash International), which is a joint-corporate between COOCON and a Japanese accounting software company called Miroku Information Service that provides COOCON's information services within Japanese market.
This housekeeping book service inquires banks, credit cards, debit cards, insurance companies, stocks, electronic currencies, various points, and purchasing information from shopping malls and confirms one's assets and provides a service that automatically writes a housekeeping book. Not only can it be linked to LINE Pay, but it can also be linked to internet banking sites, credit card payments, and EC (Electronic Commerce) services. It can manage asset management data and it can also show trend of one's fund.
It is very easy to use this service. One can look at many financial accounts at once by simply inputting IDs and passwords once or accessing a web service of each financial institution. It can also be used in various areas such as stock, investment trust, and insurance. It is equipped with functions that show daily balance that a person can use and automatically inputs items and amounts when a person takes a picture of a receipt.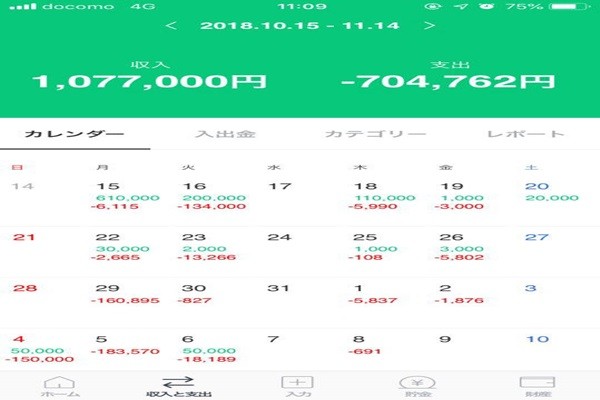 It automatically calculates remaining balance and shows how much a person can save in a month. If a person has remaining balance at the end of a month, it automatically transfers remaining balance to a savings account that he or she prefers. It also issues a weekly and a monthly report by making a graph based on past spending.
This service is available as an iOS version or an Android version within LINE's platform. COOCON's information API (Application Programming Interface) that is applied to this housekeeping book service absorbs and provides information from 1,500 Japanese institutions such as banks, credit card companies, transportation services, and investment trust companies. This is the first example of providing information from local institutions through scrapping technology.
More than 70 million Japanese use LINE. It is heard that LINE Pay is planning to add functions such as simple payment, wire transfer, and blockchain-based cryptocurrency payment to its housekeeping book service in the future. This is the first large-scale my data business that is pushed by a South Korean business in South Korea and other countries. It is expected that this will become a positive benchmarking subject for South Korea that is currently working on easing regulations.
COOCON's scrapping technology provides information from about 2,500 financial institutions from 30 countries. COOCON is also targeting foreign markets as LINE Pay's housekeeping book service is launched. It is expected that COOCON's technologies will be used in various ways as they are used by LINE Pay for its services.
Staff Reporter Gil, Jaeshik | osolgil@etnews.com