Research on eliminating e-commerce boundaries between South Korea, China, and Japan will be finalized soon. It will be interesting to see whether 'digital single market' project will finalize see its light after making a slow progress for the past 3 years after there were agreements from summits of these countries.
According to South Korean Government, research on 'South Korea-China-Japan digital single market' will be finalized soon and it is expected that results from this research will be introduced as a discussion item for a meeting between economic trade ministers from these countries.
KIEP (Korea Institute for International Economic Policy), CAICT (China Academy of Information and Communications Technology), and JETRO (Japan External Trade Organization) practically finished their research early this year. However, it took some time for them to come up with final results as CAICT and JETRO showed different opinions regarding certain issues.
"CAICT and JETRO found a middle ground." said a representative who had participated in this research. "I was told that this research will be part of discussions at a meeting that will be held for ministers from these countries."
"We believe that this research will finally come to an end as difference in opinions between CAICT and JETRO is starting to disappear." said a representative for Ministry of Trade, Industry and Energy (MOTIE). "Although nothing has been determined, there is a possibility that results from this research will be summarized and made public."
Completion of this research is meaningful from the fact that it can be seen as a 'practical first step' towards digital single market project that has been idled for past 3 years.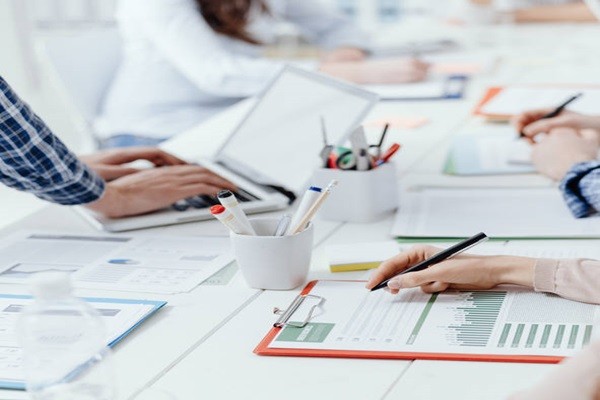 Summits from these countries met in 2015 and agreed to establish a digital single market. They basically agreed to create single e-commerce market that can be used by citizens of all 3 countries by combining regulations on e-commerce. This project benchmarks digital single market project of EU (European Union).
However, progress of this project has been slow due to difference in opinions and diplomatic trouble such as location of THAAD (Terminal High Altitude Area Defense). Although these countries finally started on research last year, final reports came out after 2 years since they started on this research due to difference in opinions between China and Japan.
Upcoming report is going to be a roadmap of an actual project. It is likely that this report has information such as preparation of cooperative channels based on similarities and differences of environments, laws, and regulations on e-commerce.
However, there is a high chance that this report will not have much information on detailed projects. Some say that the report may have unclear alternatives since positions from each country had to be taken into consideration.
MOTIE announced that it cannot yet make information on research public.
Relevant industries proposed these countries to hurry and establish detailed business plans as they have finalized on this report.
"There are many obstacles that need to be overcome until these countries form digital single market." said a representative for the industry. "This research can lose its meaning if each country does not make active actions and does not materialize this project."
Staff Reporter Yoo, Seonil | ysi@etnews.com