Korea Federation of Savings Banks (FSB) is planning to establish an extensive digital banking system.
Savings banks' internal and mobile infrastructures that are currently using FSB's computer network will be combined into single platform. FSB is seeing that a comprehensive digital banking system will make it easier to enhance banking services and allow small savings banks to provide mobile banking services.
According to industries, FSB recently put out a bidding for establishing a digital banking system for savings banks and is looking for businesses that have experiences in establishing financial platforms and data centers. It is looking for a business that will combine internet and mobile infrastructures of 67 savings banks that are using FSB's computer network into single platform. 66 savings banks out of 67 have decided to participate in this system.
FSB is looking for businesses that have experiences in signing contracts worth more than $878,000 (1 billion KRW) with South Korean financial companies for establishing internet or mobile banking systems after 2015.
Until now, FSB has operated internet banking service and mobile banking service separately from each other. For internet banking service, it selected subcontractors and provided internet banking service through ASP (Application Service Provider) method. It provided mobile banking service through 'SB Tok Tok'.
As a result, there have been inconveniences in providing services or enhancing systems as companies that are in charge of internet and mobile banking services are different from each other.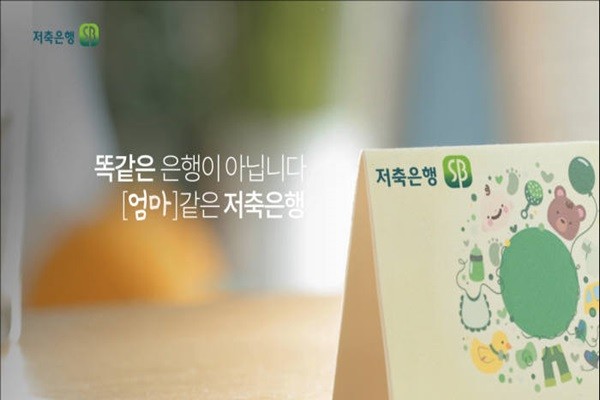 First, FSB has decided to combine internet banking system and SB Tok Tok into single platform as it establishes a comprehensive digital banking system. Also, it will improve authentication method. Currently, only large savings banks are using fingerprint recognition or pattern recognition system. However, a comprehensive banking system will allow every savings bank that uses FSB's computer network will be able to provide these recognition systems as well.
It will be possible to join savings products and use various banking services such as withdrawal, transfer, and cancellation through a comprehensive digital banking service. Only comparing and joining savings products are possible through SB Tok Tok provided by FSB. Withdrawal, transfer, and cancellation are not available through SB Tok Tok. However, every banking service of savings banks that use FSB's computer network will be made available through a comprehensive digital banking service.
FSB is predicting that level of convenience for its consumers will be improved vastly through a comprehensive digital banking service. FSB is planning to select a business that will be in charge of establishing a comprehensive digital banking service by end of this month and it is planning to finish this project by August of 2019.
"There were limitations in enhancing banking services and our IT services were seen less innovative than other financial industries as main agents of our internet and mobile banking infrastructures were different from each other." said a representative for FSB. "However, we will be able to provide similar services as internet-only banks or other financial industries when we establish a comprehensive digital banking system."
Staff Reporter Park, Yoonho | yuno@etnews.com