Fact that South Korean economy is leaning towards self-employed businesses and small businesses is becoming more serious.
In 2017, self-employed businesses such as lodge and restaurant had helped South Korean businesses to grow. However, more than 70% of these businesses close their businesses within 5 years from starting their businesses and this has huge negative impact on overall economy in South Korea.
According to '2017 South Korean Business Survey Tentative Results' announced by Statistics Korea on the 20th, there were 4.02 million businesses in South Korea which is 70,000 more than that of 2016.
Increase in number of businesses in 2017 was mostly led by self-employers rather than venture and small and medium companies.
Lodge and restaurant showed highest increase in number of businesses with 26.4% followed by association, repair, and individual (15.7%) and art, sports, and leisure (12.7%).
This phenomenon was clear even if statistics was based on number of workers.
80.2% of businesses (3,225,000) were composed of 1 to 4 employees.. This indicates that 8 businesses out of 10 businesses have 1 to 4 employees. Businesses with 1 to 4 employees can be seen as self-employed businesses. Increase in number of employees was also the highest for businesses with 1 to 4 employees with 38.8%.
Distribution ratio for number of businesses based on a type of a group was also high for individual businesses at 79.6%. Increase in number of employees was also the highest for individual businesses with 42.0%.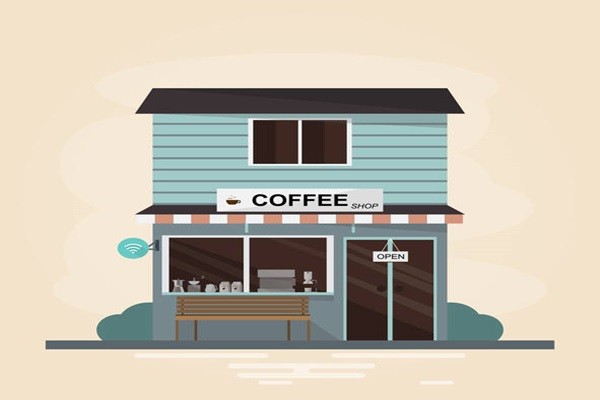 Fact that self-employed businesses and not venture companies are leading increase in number of businesses is not a positive sign for South Korean economy as their survive rates are drastically low. In 2016, only 27.5% of self-employed businesses were in operation for more than 5 years. This indicates that more than 70% of them close their businesses within 5 years from opening.
Slow economy, aging society, and retirement of baby boomer generation are seen as causes of continuous 'self-employed business boom' in 2017.
Actually, out of entire businesses (4,020,477) in South Korea, number of businesses with CEOs who are more than 60 years old was 875,299 that is 51,998 more than that of 2016. This corresponds to about 74% of number of businesses that increased within a year.
"Number of lodges and restaurants increased by a lot in 2017." said a representative for Statistics Korea. "This is because baby boomer generation set up coffee shops and restaurants that do not require much skill sets."
Effect of aging society also sticks out within a change in number of workers based on industry. Health and welfare industry had the highest increase in number of employees. Due to aging society, increase in number of businesses in health and welfare industry is inevitable.
'Concentration in metropolitan cities' phenomenon had continued in 2017. Number of businesses in metropolitan cities (Seoul, Incheon, and Gyeongi) was responsible for 47.2% of number of entire businesses in South Korea while number of employees in metropolitan cities was responsible for 51.3%.
Statistics Korea announced that number of businesses and employees in metropolitan cities increase by 1.6% and 1.7% respectively compared to the previous year.
Staff Reporter Yoo, Seonil | ysi@etnews.com