"Blockchain-based ICO (Initial Coin Offering) is the second internet revolution. HAHM SHOUT is planning to expand its IT consulting and experiences in advertisement to blockchain market. By doing so, we are going to develop our company into the biggest blockchain consulting group in South Korea."
CEO Kim Jae-hee of HAHM SHOUT made such comment by saying that she is going to develop HAHM SHOUT to be the biggest blockchain consulting group in South Korea.
She also added that HAHM SHOUT will play a role of public goods that provide seed money to companies with technical skills through its own VC (Venture Capital) business.
"Although ICO is a global business without any national boundary, South Korean companies do not have any network for financing and are stuck in South Korean market." said CEO Kim. "HAHM SHOUT is going to provide everything such as ICO funding, blockchain marketing, business model setup, white paper analysis, and design of token economy that are needed for ICO.
HAHM SHOUT has established a separate digital group and formed a professional consulting infrastructure needed for ICO.
It recently held a large-scale Meetup event in Singapore to act as a middleman to connect promising companies with actual foreign investors.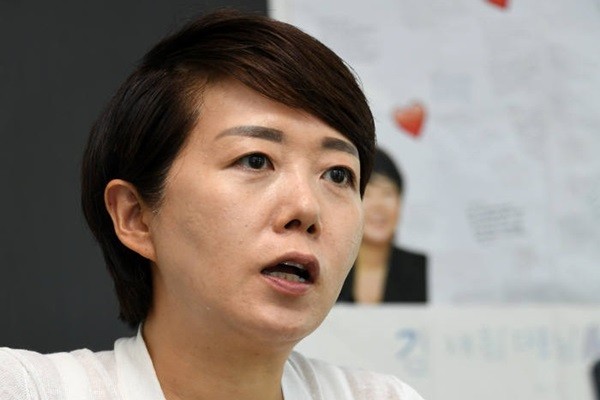 "There are many cryptocurrency-related communities in South Korea and other countries and we are currently operating many marketing tools for advertisements and consulting." said CEO Kim. "We are also working to promote companies at the same time by investing into startup companies."
By securing various channels based on its experiences in funding for ICO field and its experiences in IT advertisement for blockchain marketing, it is going to play a role of a partner so that South Korean companies can gain competitive edge in blockchain field.
"We are currently preparing for IPO (Initial Public Offering) which will be the first for advertisement agencies." said CEO Kim. "We have reached our limit to be recognized of our value as an advertisement agency just with brand marketing."
She also presented alternatives to regulations on blockchain industry.
"Although blockchain and ICO are inseparable, many have distorted views towards them." said CEO Kim. "South Korean Government should prepare clearer guidelines by either having more professionalism in blockchain and FinTech technologies or hiring outside experts."
"South Korean ICO companies and investors are both taking steps in a pitch-dark place." said CEO Kim. "When South Korean Government cannot keep up with speed of technical development, it will lose its opportunity to stay as an internet powerhouse."
Staff Reporter Gil, Jaeshik | osolgil@etnews.com