"We are currently preparing futures trading that buys and sells various underlying assets such as crude oil, gold, stock-based index, and Bitcoin from single platform. We are planning to launch a mobile application first during this third quarter."
CEO Jim Bai of EMX announced that EMX is developing a platform that allows cryptocurrency traders to trade institutional derivative products. This project will allow people to perform futures trading through cryptocurrency as well as current currency. This platform will support various futures trading based on blockchain and Smart Contract technologies.
"We are currently working on receiving approval for futures trading license in the U.S. and we are planning to set up an exchange that allows anyone to make futures trading." said CEO Jim Bai. EMX is also looking for qualified personnel that will oversee project in Asia.
"We are currently discussing with U.S. regulatory authorities regarding futures trading." said CEO Bai. "We are planning to launch a mobile application that is connected to futures trading and cryptocurrency." EMX is also planning to hold world's first mock investment competition for futures trading based on cryptocurrency.
"Because current cryptocurrency exchanges cannot perform futures trading, people who want to invest into futures must convert their cryptocurrency into current currency." said CEO Bai. "EMX will support both cryptocurrency trades and traditional futures trading." Investing through cryptocurrency and earning profit through cryptocurrency will be a distinct characteristic of EMX's future platform.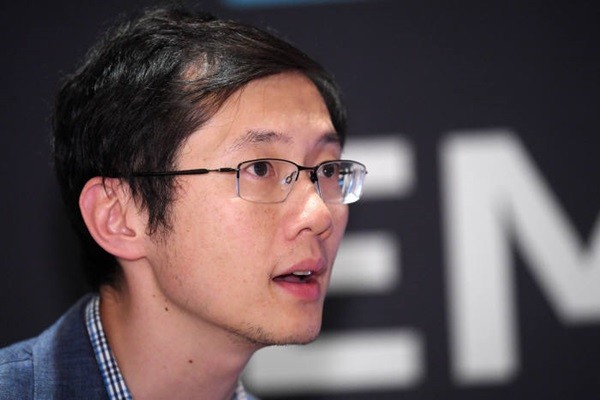 CEO Jim Bai applied his knowhow on operation of hedge fund for many years at Citi Group on cryptocurrency market. It is expected that EMX's new exchange will be the first example of starting institutional futures trading from cryptocurrency market.
"EMX project will create a new cryptocurrency ecosystem that allows institutional investors as well as small investors to perform futures trading." said CEO Bai. "We are going to create a modern standardized derivative product market that is easy to manage risks and can manage assets effectively."
EMX is planning to improve price discovery procedures and minimize market impact cost. It is going to introduce individual competitive sales that is proportional to single price rather than continuous limits order-driven trading . EMX is focusing on establishing price-based competitive market rather than speed-based market.
EMX token will be a tool that will be used for trades or management. Traders will deposit tokens as collaterals while operators will deposit tokens as collaterals for maintaining financing or market stability.
On the other hand, EMX project was selected as the best ICO (Initial Coin Offering) project by New York World Street Road Show in June.
Staff Reporter Gil, Jaeshik | osolgil@etnews.com