Large hospitals such as Seoul National University Hospital started providing TOKEN-based medical expense Hi-Pass services.
They introduced a system developed by small and medium South Korean credit inquiry companies. When it was decided by South Korean Government that card numbers cannot be stored starting from the 20th of July, they decided to develop a method of storing one-time numbers into a separate place. By doing so, hospitals still can provide convenience services same as previous services.
Best TNC and a software developer called Hanuri IT made an announcement that they have developed 'financial information storage system' for large hospitals.
Hospitals have implemented Hi-Pass service for medical expenses to provide quicker and more convenient storage services. This service is a deferred payment service that stores medical expenses and processes them in a lump. Patients or guardians who register their credit card information do not have to make payments on the spot. This service removes any inconvenience of visiting a payment window whenever he or she is visiting a hospital for a checkup.
However, current Hi-Pass system conflicts with 'standardized agreement for credit card affiliated stores' that was established on the 20th of December in 2016. According to policies implemented by financial authorities, affiliated stores have to convert their current terminals into IC (Integrated Circuit) terminals by the 20th of July. Unlike magnetic terminals, it is impossible to store card information into IC terminals. IC terminals are developed this way to prevent any illegal duplication of a card and information leakage.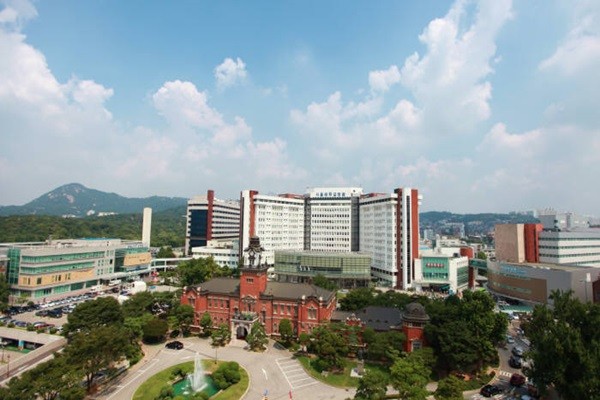 Best TNC and Hanuri IT joined hands with a large simple payment company and have developed a system that stores financial information and reflects revised laws. This system replaces card numbers with TOKENs. TOKEN indicates a technology that removes first 6 numbers out of 16 card numbers and grants one-time numbers for the rest of 12 numbers.
TOKEN will also be stored in a separate place. A simple payment company approved by 8 VAN (Value Added Network) companies will send TOKEN whenever there is a request from a hospital. VAN companies will approve card payments and send TOKENs that are created through actual card numbers to corresponding companies. Best TNC and Hanuri IT will support hospitals with development of computer network so that corresponding systems are applied to specific hospitals.
Seoul National University Hospital recently applied this system to its network. Other large hospitals are also preparing to apply this system to their network. "We implemented TOKEN-based medical expense Hi-Pass service since the 14th." said a representative for Seoul National University Hospital. "We have maintained current Hi-Pass structure as much as we can while following revised laws."
"We are currently mediating ASAN Medical Center about an appropriate time to implement our system, and The Catholic Medical University of Korea Seoul St.Mary's Hospital and Severance Hospital are also testing our system." said a representative for Best TNC. "By applying our technology for storing financial information to periodic payments and membership payments in the future, we are going to expand our business towards insurance companies and distributors"
Staff Reporter Ham, Jihyun | goham@etnews.com