South Korean ICO (Initial Coin Offering) companies and cryptocurrency exchanges are leaving South Korea one by one.
Once South Korean Government put restrictions on ICO in South Korea, many cryptocurrency-related companies have begun to leave South Korea. Already 100 or so companies carried out ICOs in foreign countries. Amount of opportunity costs including corporate taxes that went out of South Korea already reached $93.5 million (100 billion KRW). Considering effects from development of 3rd generation blockchain cores, South Korea cannot even approach cryptocurrency-related markets that are worth $935 billion (1 quadrillion KRW).
After The Electronic Times carried out a complete enumeration on companies and cryptocurrency exchanges that already carried out ICOs in foreign countries or are planning to carry them out, about 100 companies already transferred their businesses to foreign countries.
Most of them moved to countries such as Singapore, Switzerland, Hong Kong, Sweden, Estonia, and Gibraltar where there are no restrictions on ICO.
ICON, Glosfer, BOSCoin, Hyundai BS&C, and XBLOCK SYSTEMS recently carried out ICOs in Switzerland. GovernTech, MediBloc, ZPER, CandelaChain, and Insureum went out to Singapore. Ground X and LINE Financial are planning to go to Japan.
Corresponding countries are looking at an increase in national wealth as South Korean companies are carrying out ICOs in their countries. They have also created opportunities to internalize South Korea's blockchain technologies, IT infrastructures, and security technologies.
Number of companies that were able to attract enormous amount of capitals by carrying out ICOs in foreign countries increased greatly.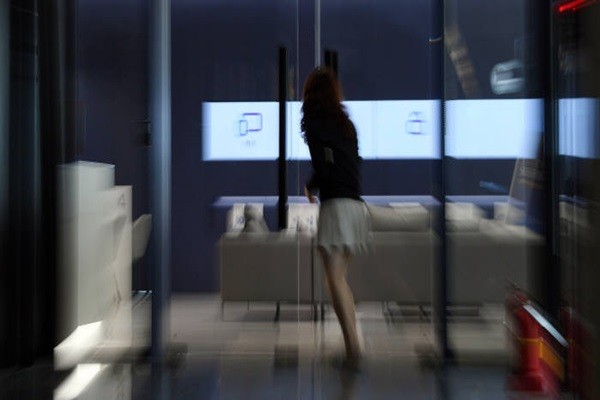 Theloop, which is a company specializing in blockchain, carried out an ICO worth $93.5 million (100 billion KRW) in Switzerland last year. Hyundai BS&C also set up its corporate in Switzerland and attracted $262 million (280 billion KRW) by issuing 'Hdac' Coin. A startup called MediBloc issued 'MediToken' in Gibraltar and earned $28 million (30 billion KRW).
Problems occur from the fact that enormous amount of opportunity costs is leaving South Korea and that blockchain technologies are leaking as well while companies are carrying out ICOs in foreign countries.
Actually, Singapore Government requested South Korean companies that are looking for ICOs in its land to include white paper information that is more than usual. While paper is a document that includes technologies and values of a corresponding company. If major information is included on top of these information, there is a high chance that relevant technologies will go over to foreign countries.
Experts are more concerned about the fact that South Korean can be excluded from 3rd generation blockchain technology will lead convergence of various industries over leakage of current technologies.
Cryptocurrency market is currently worth about $935 billion (1 quadrillion KRW) after adding $140 billion (150 trillion KRW) from Bitcoin, $66.4 billion (70 trillion KRW) from Ethereum, and Altcoin. If financial authorities stick to prohibition of ICO in South Korea, loss of opportunity costs that may arise from this can be astronomical.
"Fact that South Korean companies are leaving South Korea is a result of another reverse discrimination towards South Korean companies by South Korean Government." said CEO Park Kyung-ok of Certon. "Controversy revolving leakage of national wealth will continue to grow as prohibition of ICO will restrict South Korean companies from attracting investments and accelerate leakage of cryptocurrencies to foreign countries."
Staff Reporter Gil, Jaeshik | osolgil@etnews.com