LG Electronics is going to acquire ZKW, which has its headquarters in Austria and specializes in premium automotive headlamps. This will be the biggest M&A by LG Group throughout its history. It is expected that LG Electronic's automotive electronic business, which is promoted by LG Group as its future business, will start to gain momentum by acquiring ZKW.
LG Electronics held a board of directors meeting on the 26th and signed off on a contract that had LG Electronics purchase 70% of ZKW's shares for $937 million (1.0108 trillion KRW). LG Holdings Co., Ltd. Also purchased 30% of ZKW's shares for $402 million (433.2 billion KRW).
Acquiring ZKW will be a turning point for LG Group's automotive part business. It is expected that its automotive part business will begin to grow and that LG Group will be able to secure more customers. ZKW has maintained long trust relationships with automotive manufacturers such as Mercedes-Benz, BMW, Audi, Volkswagen, Volvo, and Ford. It is expected that speed of growth of LG Group's automotive part business will start to become faster as there are more synergies between LG Group's subsidiaries such as LG Electronics, LG Innotek, and LG Display. "There will be effects from synergies everywhere within LG Group as LG Electronics acquires ZKW." said Park Kang-ho who work as a researcher for Daishin Securities.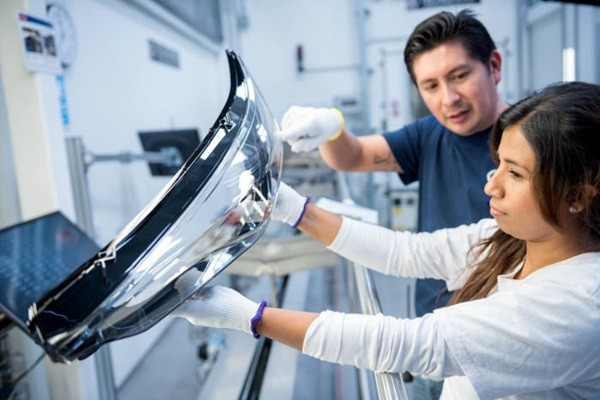 ZKW has secured technical skills to become the world's first business to mass-produce premium headlamps that are equipped with next-generation light sources such as LED daytime lamp with high brightness and laser headlamp. It is in top 5 of premium headlamp market based on output as it has supplied premium headlamps to premium automotive manufacturers. Its sales increased from $339 million (280 million Euro) in 2010 to $1.454 billion (1.2 billion Euros) in 2017. Its sales grew by 20% annually on average for past 5 years.
By acquiring ZKW, LG Electronics is planning to solidify its position as tier 1 global automotive part manufacturer. It has been expanding its automotive part businesses such as infotainment device, electric vehicle solution, and safety and convenient device. VC Business Headquarters has been making steady growth as it made $3.23 billion (3.4891 trillion KRW) in sales in 2017 which is 26% more than that of the previous year.
It is estimated that global automotive light market will grow from being worth $24.5 billion in 2017 to being worth $29 billion in 2020. Headlamp market is estimated to be worth $20.7 billion in 2020 and it will be responsible for more than 70% of entire automotive light market. It is estimated that headlamp market will make 5% growth annually on average until 2020.
LG Electronics is planning to push for development of intelligent lighting solution that indicates information or warning that it receives from cameras and sensors of self-driving cars and automotive telecommunication onto road surface in high resolution. "We have enhanced driving forces of our automotive part business even more." said Vice-Chairman Cho Sung-jin of LG Electronics. "By combining our IT technologies with ZKW's premium headlamp technologies, we are going to introduce innovative products that lead automotive lighting industries."
Staff Reporter Kwon, Keonho | wingh1@etnews.com & Staff Reporter Byun, Sanggeun | sgbyun@etnews.com