XBLOCK SYSTEMS (formerly Certon) made an announcement that it signed off on a MOU (Memorandum of Understanding) with Art & Asset, which is a company specializing in art, regarding new businesses based on blockchain technologies.
Through this agreement, they decided to apply blockchain technologies for tracking down prices of art work and records of distribution.
XBLOCK SYSTEMS has its own blockchain platform along with global security and authentication technologies. It is working to expand applicability of a global electronic document certification platform called 'Aston' along with South Korean and foreign companies in various fields.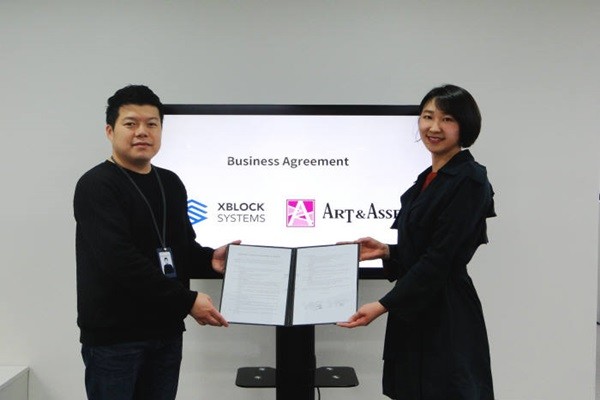 Art & Asset received support from Ministry of Science and ICT in 2016 and developed a business platform called 'Art N Asset (tentative name: Affogato)' for artists. It is currently working to enhance this platform through support from Ministry of SMEs and Startups. It is planning to launch this platform along with a 'system that calculates prices of art work' in this coming September.
"Along with Art & Asset that has accumulated experiences in art industry for 10 years, we are going to present new services or platforms based on blockchain as solutions for problems that art industries are currently facing." said Director Cho Young-joon of XBLOCK SYSTEMS.
Staff Reporter Ham, Jihyun | goham@etnews.com