Coinone (CEO Cha Myung-hoon) will be the first South Korean cryptocurrency exchange to pen up an exchange in a foreign country. It made an announcement that it is going to set up 'Coinone Indonesia' in Jakarta, Indonesia and regularize exportation of its products to global markets.
Indonesia has a high economic growth rate and it is a country with the fourth highest population in the world with 260 million people.
It is seen that there are will be many new business opportunities based on cryptocurrency and blockchain within various financial services.
Coinone is going to introduce services that are optimized for systems and cultures in Indonesia based on its knowhow on operation of its South Korean exchanges and technical skills. Not only did Coinone apply newly-upgraded core system for services in Indonesia, but it is also going to introduce various security solutions such as Multi-Sig Wallet and 2FA (Two-Factor Authentication). Also, it is planning to closely work with regulation authorities so that cryptocurrency and blockchain industries can be established and grow well within Indonesia, where these industries are still in their initial stages.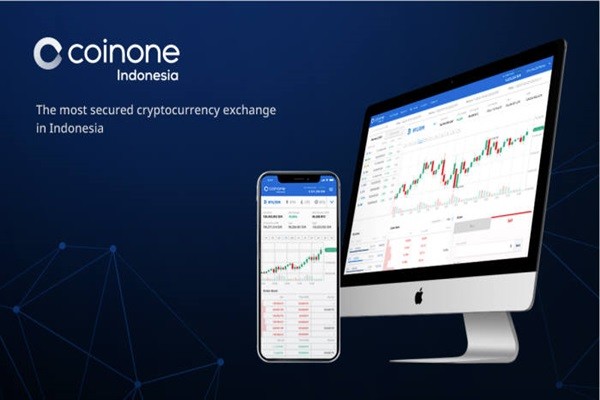 Coinone Indonesia is going to start its first pre-registration for a month starting from the 16th. Pre-registration can be done through e-mail addresses and it applies to Indonesians and foreigners. However, separate evaluation process through non-face-to-face authentication process is needed for foreigners after pre-registration period is over.
After the 24th of May, Coinone Indonesia is going to release its service for people who pre-registered. It is going to select 10,000 people out of those who pre-registered and carry out air drop events that will give out cryptocurrencies worth 10 million rupees ($746).
Coinone Indonesia is also going to give out 10 coupons with free commissions after it is done with authentication process after it releases its service. Official release date of its service will be at the end of June.
Coinone Indonesia is going to deal with Bitcoin (BTC), Bitcoin Cash (BCH), Ethereum (ETH), Ethereum Classic (ETC), Litecoin (LTC), and QTUM first. Afterwards, it is planning to add other cryptocurrencies one by one.
"Indonesia will be our first stepping stone for us to become a global business." said CEO Chang Myung-hoon of Coinone. "We are going to lead cryptocurrency culture through our operation strategies based on our technologies."
Staff Reporter Gil, Jaeshik | osolgil@etnews.com