ABOV Semiconductor is getting ready to supply 50 million MCUs (Micro Controller Unit) for the course of next 5 years to the biggest European home appliance manufacturer. Global MCU market has practically been monopolized by American, Japanese, and European companies. It is very meaningful from a standpoint that a South Korean business was able to beat out these companies and achieved a large-scale contract. It is expected that ABOV Semiconductor will be able to expand its markets in the future and see its sales grow by obtaining a global business as its customer.
ABOV Semiconductor announced that it will be supplying 10 million MCUs annually for next 5 years to a global European home appliance manufacturer's healthcare business department.
This contract was done through a competitive bid. Because its products were evaluated to be excellent in every aspect such as stability, technical skills, and price, ABOV Semiconductor was able to beat out other well-known semiconductor manufacturers and won the contract.
ABOV Semiconductor's MCUs are going to be applied to entire supplies of a new electric shaver and an electric toothbrush.
MCU models that will be supplied include wide-use 8-bit MCU as well as newly-developed 32-bit MCU called 'G1 series'. 8-bit MCU controls major functions such as device's driver algorithm and indication of its status and LED and DC motor control. 32-bit MCU, which is a high-performance main controller, controls main functions of home appliances.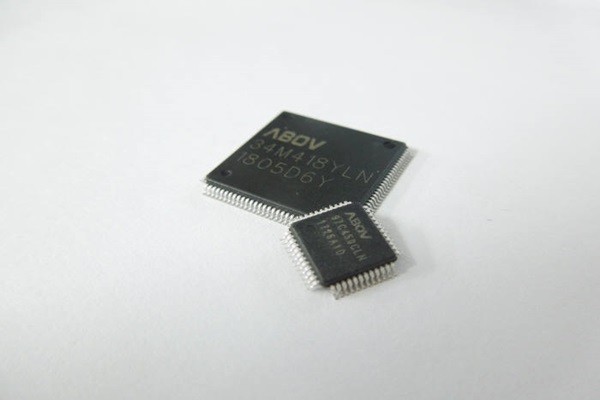 ABOV Semiconductor developed and has been mass-producing 8-bit MCU chips that are specialized for small and medium-sized home appliances since 2006. It has been mass-producing 32-bit MCU chips since 2015 and it commercialized many G1 series MCUs in the beginning of 2017.
"It is very meaningful that we are able to supply our products to a healthcare business department of the biggest European home appliance manufacturer that is known to have strict testing of quality." said a representative for ABOV Semiconductor. "Our efforts to expand our customers, which were limited to South Korean and Chinese markets, to the U.S., Europe, and Japan has finally come to fruition."
"Based on this opportunity, we are going to enhance our marketing on other potential customers and emerge as a global MCU manufacturer."
ABOV Semiconductor is a fabless semiconductor company that specializes in MCU chips. It was established in January of 2006 when Magna Chip Semiconductor's (formerly LG Semiconductor, Hynix Semiconductor's System Semiconductor Business Department in the past) CPU Business Division was separated. It was listed on KOSDAQ in June of 2009. 400 different types of electronics such as home appliances, TVs, and mobile devices are equipped with ABOV Semiconductor's MCUs. In 2017, it made $99.5 million (105.8 billion KRW) and $6.96 million (7.4 billion KRW) in sales and operating profit respectively. Amount of its sales in 2017 increased by 2.54% compared to that of 2016.
Staff Reporter Han, Juyeop | powerusr@etnews.com