It seems likely that Neople made more than $922 million (1 trillion KRW) in sales in 2017 due to positive effects of 'Dungeon & Figher' that is cruising in Chinese markets.
According to game industries on the 13th, Neople made around $830 million (900 billion KRW) in sales just from Chinese markets through Dungeon & Fighter in 2017. It is possible that it made more than $922 million (1 trillion KRW) in sales if its annual sales from South Korean markets, which is about tens of millions of dollars, is added.
In 2017, Nexon made about $1.04 billion (1.129 trillion KRW) in Chinese markets out of $2.12 billion (2.2987 trillion KRW) in total annual sales.
According to Nexon's business report, Dungeon & Fighter was responsible for about 68% of Nexon's sales in Chinese markets in 2016. It seems that this percentage went up even higher in 2017. Rest of Nexon's sales in Chinese markets comes from 'Maple Story' and 'Counter-Strike Online'.
Neople and Tencent actively promoted Dungeon & Fighter by holding many events during major Chinese holidays such as spring festival and The National Day of the People's Republic of China in 2017. It is heard that Neople made up to $55.3 million (60 billion KRW) in just one day and this is its biggest value after releasing Dungeon & Figher in China.
Tencent joined hands with Nexon and Neople and started servicing Dungeon & Fighter since 2008. Neople made about $618 million (670 billion KRW) and $701 million (760 billion KRW) in 2015 and 2016 respectively. Most of sales for Dungeon & Fighter comes from China and South Korea.
Not only has Dungeon & Fighter been popular in China for a long period of time due to it being easy and simple but it has also been popular due to lack of its competitors. Dungeon & Fighter is a 2D action game. Although it is an online PC game, it is packed with action just like any other arcade games.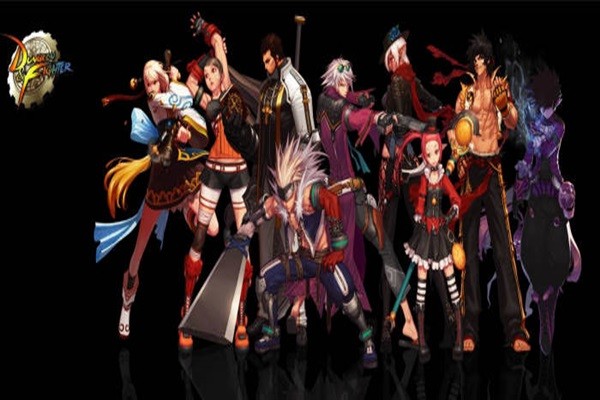 It is difficult to find a game similar to Dungeon & Fighter not only in South Korea but also in China. Due to its strong characteristics, it is difficult for games that try to imitate Dungeon & Fighter not to be called as remakes without some differentiations.
Its differentiated characteristics are the reasons why Dungeon & Fighter is able to survive in midst of many mobile games that are currently on markets. "Because Dungeon & Fighter is a game specialized for controls and feeling of shooting, it is difficult for similar mobile games to surpass Dungeon & Fighter in popularity." said a representative for a Chinese game developer.
Nexon and Neople are planning to focus more on finalizing values of Dungeon & Fighter's values this year. Since last year, they have been bringing up issues with fake Chinese games that were trying to imitate Dungeon & Fighter. In last month, Supreme People's Court ordered an injunction for stoppage of services on four Chinese companies that were providing games that were similar to Dungeon & Fighter.
Recently, Department Head No Jung-hwan of Nexon's Mobile Business Headquarters was newly appointed as the new CEO of Neople. CEO No will focus on expanding Dungeon & Fighter's IPs (Intellectual Property) towards mobile games. CEOO No oversaw businesses of 'Dungeon & Fighter', which is a major title of Nexon, as Neople's department head for about three years since 2012. Neople and Tencent are currently developing 'Dungeon & Fighter Mobile 2D' with a goal of releasing it by end of this year.
It seems that there will not be too much issues for Neople to receive an approval from Chinese Government for distribution of Dungeon & Fighter Mobile 2D as Tecent is responsible for its development. It is heard that Neople and Tencent applied characteristics of Dungeon & Fighter as they are to Dungeon & Fighter Mobile 2D.
Staff Reporter Kim, Siso | siso@etnews.com