Components that will go into next iPhone and names of these components manufacturers have been outlined. SCM (Supply Chain Management) system that is different from last year's is expected as number of OLED iPhone models increases.
According to industries on the 25th, apple is going to release two new OLED iPhones this year. Along with 'iPhone X', which was released last year, it is going to add 5.85-inch and 6.46-inch models. If its plan follows through, number of OLED iPhones will increase from one from last year to three this year. Changes to supply and demand of components that will go into iPhones will be inevitable as number of OLED iPhone models increases. Especially there will be changes to display parts and SCM.
Apple is looking to increase number of OLED RFPCB (Rigid Flexible Printed Circuit Board) suppliers. Besides BHE, Samsung Electro-Mechanics, and Interflex that have been supplying RFPCBs to Apple since last year, it is heard that Apple will select another one or two South Korean companies as vendors. It is increasing number of RFPCB suppliers due to an increase in number of OLED iPhone models.
Apple is also going to increase number of OLED panel suppliers. Currently Samsung Display is the only one that is supplying OLED panels to Apple. However, LG Display will join Samsung Display as OLED panel suppliers and it will be responsible for manufacturing 6.46-inch flexible OLED panels.
Definite timing of delivery has not been confirmed yet. However, it is understood that selection of additional OLED RFPCB suppliers is related to supply of OLED panels by LG Display. Many representatives explain that new RFPCBs that is needed for display modules will be needed as LG Display is going to supply its OLED panels to Apple for the first time. RFPCB connects a panel and a main board and helps a display to operate smoothly.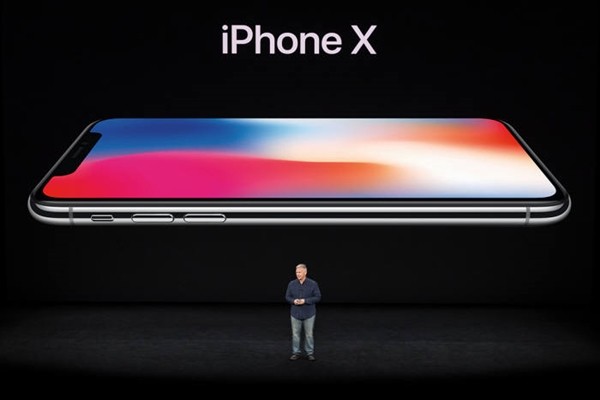 As a result, RFPCBs that are manufactured by BHE, Samsung Electro-Mechanics, and Interflex will be supplied to Samsung Display while RFPCBs that are manufactured by new supplies will be supplied to LG Display, which then combine its OLED panel and RFPCB into single module. Modularized displays will be then supplied to Apple.
Types of batteries that will go into next iPhone and names of manufacturers are also being outlined. LG Chemicals is preparing to manufacture L-shaped batteries. LG Chemicals is currently preparing production lines of batteries just for Apple in Nanjing, China, and it was found out that representatives from Apple and LG Chemicals were inspecting production equipment at LG Chemicals' plant in Nanjing. Because this indicates that LG Chemicals is preparing to bring in equipment for actual production, it is likely that LG Chemicals will soon mass-produce and supply these L-shaped batteries if there are not any unforeseen variables such as accidents or others.
L-shaped battery, which is also called as 'free form' as it breaks from a traditional rectangular shape, implements a L shape with single battery cell. Because it does not need a structure that connects two battery cells, it can reduce volume and weight while increasing battery capacity. There is a growing interest towards this move as it is an attempt made by Apple, which is the Smartphone manufacturer in the world that has the strongest influence.
It seems that Apple will release new iPhones during this fall just like any other years. Timing of mass-production of RFPCBs for displays is scheduled for May. To make inferences based on production process, displays will be produced sometime during June and finished products will be produced after June. Timing of production of new iPhone is similar to that of iPhone X that was released last year.
Staff Reporter Yun, Keonil | benyun@etnews.com