Mobile games that have gathered more than one million pre-subscribers are going to compete against each other from the start of New Year. One million subscribers are the standards for index of successful advanced promotions. As MMORPGs (Massively Multiplayer Online Role Playing Game) have emerged as popular trends in markets, number of pre-subscribers also increased as well.
GAMEVIL's mobile MMORPG called 'Royal Blood' is the game that made a start first. Royal Blood, which is going to be released on the 12th of this month, has 100 on 100 battles as its major characteristic. GAMEVIL is releasing this game while keeping global markets in mind as well as domestic market.
GAMEVIL developed Royal Blood while considering global tastes such as receiving supervision from its North American branch during the development process. Royal Blood has gained interests as number of pre-subscribers surpassed one million in just 15 days removed from its advanced promotion.
Nexon is going to release its mobile MMORPG called 'Durango: Wild Lands' sometime this month and is going to introduced its detailed plans through its meeting that will be held on the 9th. Not only does this game target domestic markets but it also targets global markets.
'Durango: Wild Lands', which started receiving applications for pre-subscription on the 19th of December, had number of pre-subscribers surpass 300,000 on the first day and one million in just seven days from the start of pre-subscription.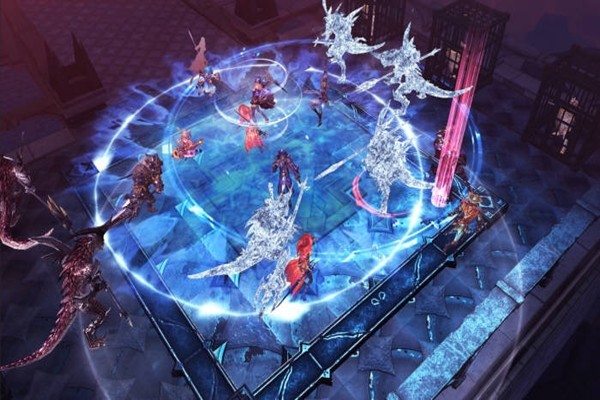 This game is based on a world where dinosaurs and humans coexist and it emphasizes contents such as collection, hunting, and cultivating besides battles. Development of this game was supervised by Director Lee Eun-seok who developed 'Mabinogi Heroes'.
Pearl Abyss is planning to release 'Black Desert Mobile' sometime during this first quarter. This game is a traditional MMORPG that was developed by Pearl Abyss' own engine.
Just like its online game 'Black Desert', its characteristics are its high-quality graphic and high degree of freedom. Its number of pre-subscribers surpassed two million in just twenty days from the start of pre-subscription.
South Korean game markets are currently dominated by 'Lineage M', 'Lineage II Revolution', and 'Tera M' and others. Most of these games are large-scale MMORPGs. Upcoming games need to compete with these games that have already secured specific amount of users.
"MMORPG is a genre where it is difficult to increase number of users unlimitedly." said a representative for a game developer. "Competitions will only become more fierce after these new games are released since many of pre-subscribers are already playing current MMORPGs and subscribed to more than one game."
Staff Reporter Kim, Siso | siso@etnews.com