South Korean semiconductor industries are faced with unexpected high demands due to booming of Bitcoin mining. Amount of work recently made a sudden increase for semiconductor foundries and OSAT (Outsourced Semiconductor Assembly & Test) industries. Number of orders is also flooding towards packaging equipment manufacturers.
According to industries on the 21st, it is confirmed that Samsung Electronics recently signed off on a contract with Baikal, which is a Russian Bitcoin mining hardware (HW) company, regarding foundry business for ASIC (Application-Specific Integrated Circuit) for mining. Sample production is currently finished, and Samsung Electronics is going to mass-produce these semiconductors on full-scale starting from January of 2018 through 14nm process. Baikal is planning to release new Bitcoin miners through chips that are produced from Samsung Electronics' plants.
It is very unusual that Samsung Electronics, which has opened its foundry business to global strategic customers such as Apple and Qualcomm, signed off on a contract with an unfamiliar Russian company. "We believe that Samsung Electronics opened its foundry business to Baikal for future investments as HW markets related to virtual currency have been heating up recently." said a representative who is familiar with Samsung Electronics. "Taiwan's TSMC is already making huge sales in this field."
Bitcoin mining HW industries have emerged as big investors for semiconductor markets. Bitcoin does not have a central control agency and it is issued through mining process. One can obtain certain amount of Bicoin by cracking a code through computers. Bitcoin uses SHA-256, which is a standard hash function designated by NSA (National Security Agency). ASIC that is used for mining HW focuses on this hash function processing. Before 2013 when there were not any miners, general GPUs (Graphic Processing Unit) and FPGAs (Field-Programmable Gate Array) were used. However semiconductors and miners for mining are used nowadays. Compared to PCs that use regular GPUs, processing speed of hash function of miners is about 1,000 times faster.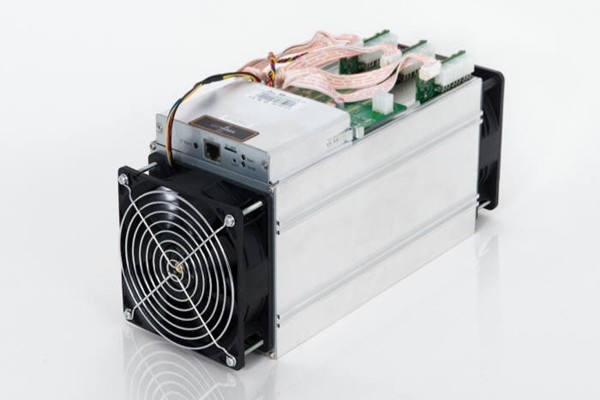 China's Bitmain and Canaan Creative are the ones that are leading in mining HW markets. Bitmain's Bitcoin miner called Antminer S9 is applied with 189 ASICs. Canaan Creative's miner called AvalonMiner 821 series are applied with 104 ASICs. Mining chips for Bitmain and Canaan Creative are produced by Taiwan's TSMC through 16nm process. Although it these chips are simple in design, it is heard that they are very helpful with TSMC's sales due to high number of shipments.
Bitmain especially is also operating its own mining factory on top of sales of its miners and it current owns 60 to 70% of global Bitcoin mining markets. It is heard that it spends about $40,920 (44 million KRW) in electricity bill just for one day.
Increased orders of semiconductors have also made packaging industries very busy. JECT STATS ChipPAC Korea, which packages ASIC for Bitmain, packages about 1 million chips in one day. It is even seriously considering extension of its facilities in order to deal with next year's supplies. Other semiconductor packaging companies such as Amkor and ASE are also flooded with orders. A South Korean company, which sells packaging equipment to OSAT industries, also received 15 orders of bonding equipment recently. "Our company internally is very surprised due to unexpected number of demands for our equipment." said a representative for this company. "Number of orders will increase even more in 2018."
Experts in this industry are keeping their close watch on how long this trend is going to last till. Bitmain recently announced its plan to develop chips for artificial intelligence (AI). Japanese internet company called GMO is also planning to produce ASIC for mining through 7nm process.
Staff Reporter Han, Juyeop | powerusr@etnews.com