South Korean Government expressed its concerns towards infringement from Chinese games on South Korean IPs (Intellectual Property). It is interesting to see whether or not this will become a turning point in stopping Chinese companies from plagiarizing South Korean games.
According to Ministry of Culture, Sports and Tourism (MCST) on the 6th, it has decided to point out examples of infringement at FTA (Free Trade Agreement) meeting between South Korea and China and performance inspection meeting, which will be held in China at the end of this month. FTA between South Korea and China clearly states that one has rights to ban similar trademarks and copyrights and to claim compensation for damage.
"We are going to press needs for actions and efforts from Chinese Government towards clear examples of infringement of copyrights and extermination of repetitive infringement of IPs." said a representative for MCST.
Performance inspection meeting is a place where governments from two countries gather to inspect if FTA articles are being kept. At the end of November, MCST held a meeting with game companies to collect examples of infringement of IPs and copyrights and to discuss about possible solutions because Chinese games imitating South Korean games recently emerged as a pending problem for game industries.
Nexon filed a lawsuit against a Chinese game that imitates its game 'Dungeon & Fighter'. It openly mentioned seven Chinese companies that have suspicions of infringing its IPs and five games. Large Chinese companies were also part of these seven Chinese companies.
WeMade entered a lawsuit with Shanda since last year regarding act of delegation of authority on its online game called 'The Legend of Mir' without its permission. WeMade proclaims that Shanda gave other Chinese companies rights to use IPs of 'The Legend of Mir' without WeMade's consent.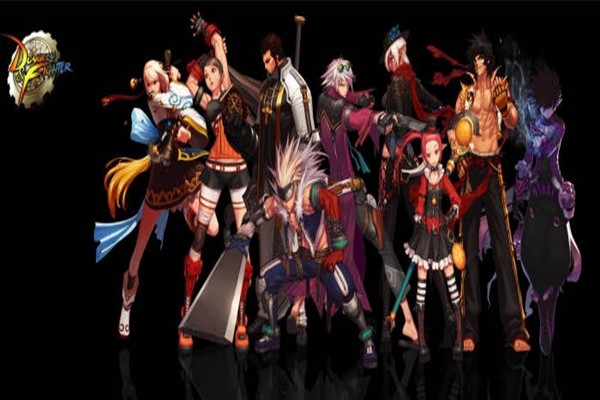 Korea Association of Game Industry submitted a statement on the 23rd of last month and condemned 'imitation games' made by Chinese companies. "Chinese companies are recklessly releasing so-called 'imitation games' that copy popular South Korean games as they are." said Korea Association of Game Industry on its statement. "Recently they started copying characters, skills, and names as they are on top of copying graphics and play methods." Korea Association of Game Industry picked 'Dungeon & Fighter', 'Battlegrounds', 'MU Online', 'Aion', 'Blade & Soul', 'STONEAGE', 'The Legend of Mir', 'Anipang', and 'I Love Coffee' as examples of being infringed.
China is the country where most of South Korean games are exported to. According to Korea Creative Content Agency (KOCCA), 32.9% of South Korean games were exported to China at the end of 2016.
According to Korea International Trade Association (KITA), percentage of Chinese games within China increased from 58% in 2010 to 70.1% in 2015. It is assumed that there had been many examples of infringement of South Korean games' IPs while this percentage was going up.
"It is not easy to expose examples of infringement since Chinese markets are huge, business entities are different depending on regions, and it is difficult for foreign companies to directly enter Chinese markets." said a representative for a game company. "There are some examples when Chinese companies develop games without permissions from South Korean companies and request rights afterwards."
Since last year, some of South Korean companies such as Webzen and WeMade started to actively offer to provide their IPs to Chinese companies if Chinese companies want to sign off on official contracts because it is difficult to respond to all examples of infringement with just exposure and lawsuits.
Staff Reporter Kim, Siso | siso@etnews.com