Nexon will join hands with EA (Electronic Arts) and they are going to release blockbuster online games starting from this weak. Its goal is to create long-term sources of sales while targeting peak season in this winter. It will be interesting to see if there will be changes to the structure of South Korean online game markets that are divided into Bluehole, Riot Games, and Blizzard.
Nexon is going to release 'Need For Speed Edge' in South Korea on the 7th. This game is an online racing game developed by EA's South Korean subsidiary called 'SPEARHEAD'.
This game provides high-quality racing experiences with cars that are currently sold on markets. South Korea's racing game markets had had enormous amount of growth in 2000s with 'Cart Rider' that was released by Nexon. Nexon is expecting 'Need For Speed Edge' to be popular as there is a wide range of users who have experiences online racing games.
Nexon held a competition at SJ Kunst Halle on the 2nd with actual luxury cars such as 'Ford Mustang GT' and 'Chevrolet Camaro SS' as prizes. It is busy with preparing last few steps such as marketing of release of 'Need For Speed Edge' before the official release.
Starting from the 14th until the 20th of December, Nexon is going to have first test of 'FIFA Online 4'. FIFA Online 4, which is expected to be released in 2018, has upgraded graphics and others than FIFA Online 3. This game is also developed by SPEARHEAD.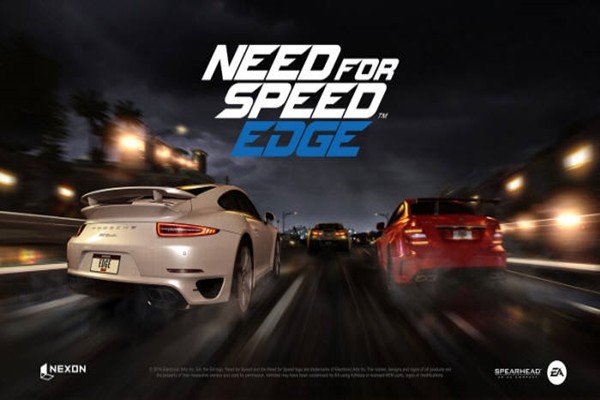 FIFA Online 4 is applied with a new game engine that makes players and movement of a ball more realistic. By introducing more elaborate AI (Artificial Intelligence), it allows one to experience better movements in every situations.
Nexon is going to examine various contents such as various play modes, setup of individual tactics, and transfer window during this upcoming test.
FIFA Online 3 takes up the most percentage of Nexon's sales in South Korea. In order to transfer FIFA Online 3 users to FIFA Online 4, Nexon has put out incentives that acknowledge current game assets.
After transferring game assets from FIFA Online 3 to temporary points from FIFA Online 4, users can then exchange these points with different products at special stores. This does not mix up assets of new users with previous assets of current users.
Although Nexon has increased sales from mobile games in recent years, its online games still take up 70% of its overall sales. Online games such as 'Dungeon Fighter', 'Maple Story', 'Card Rider', and 'FIFA Online' that have lasted for more than 10 years are still at the center of Nexon's profit structure.
South Korea's online game markets are currently divided into 'Battleground', 'League of Legends', and 'Overwatch'. According to Gametrics, market shares of these three games took up 70% of PC cafes at the end of November.
All three games require high specifications. "From Nexon's perspective, this is an opportunity for it to utilize favorable factors such as increased visit rate of PC cafes and upgraded specifications of PCs." said a representative for a game company.
Staff Reporter Kim, Siso | siso@etnews.com