LG Electronics is looking to target Japanese Smartphone markets that are practically monopolized by Apple.
LG Electronics is going to release V30Plus next month in Japan through a Japanese mobile network providers called KDDI and NTT DoCoMo. It started taking preorders on the 22nd.
LG Electronics announced that V30 Plus will change its name to 'V35' in Japanese markets. Because it introduced V34 to Japanese markets last year, it decided to change its name to V35 instead of V30 Plus since it may give off of a feeling of downgrade with a lower number.
While V34 added waterproof and dustproof functions to V20 Smartphone and inherited its design, it had lower specifications such as smaller screen size and battery capacity. However LG Electronics decided on V30 Plus that has this year's best specifications out of all Smartphones to be the model that will be released in Japanese markets. This indicates that LG Electronics is planning to actively target Japanese premium Smartphone markets more than before.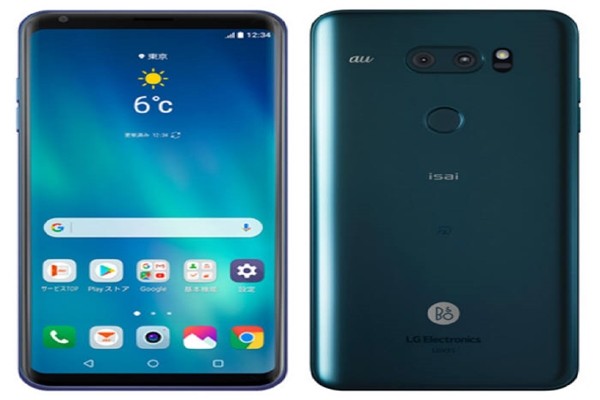 Apple has had at least 50% of shares of Japanese Smartphone markets ever since it introduced iPhones in 2008.
According to Counterpoint Research, Apple has maintained its position as the top Smartphone business in Japan by recording 60.2% of shares of Japanese Smartphone markets during first quarter of this year. Sony followed Apple with market shares of 10.6% and it was followed by Sharp and Fujitsu with 7.9% and 4.2% respectively. Samsung Electronics took the fifth place with market shares of 2.8%.
Fact that there is not a clear-cut Android Smartphone manufacturer in Japan excluding Apple is an opportunity for LG Electronics. Sony maintains only about 10% of market shares. Although Chinese Smartphone manufacturers such as Huawei and others are looking to increase their market shares in Japan, it has been very difficult for them. LG Electronics is planning to increase its market shares in Japan by releasing V30 Plus.
"Apple's shares in Japanese Smartphone markets are vastly superior compared to others." said a representative for LG Electronics. "We are going to target consumers in Japan based on V30 Plus' camera and sound performance that are not experienced by iPhone users."
Staff Reporter Choi, Jaepil | jpchoi@etnews.com