Hyundai Motor Company is planning to release at least 14 different types of new cars in 2018. This is the highest number of new cars released in single year by Hyundai Motor Company. Its strategy is to strengthen speed of its 'R&D' and increase number of selections for consumers. It is going to work on breaking away from its stagnant domestic sales and targeting global markets such as China and the U.S. as soon as possible.
According to automotive industries on the 12th, Hyundai Motor Group is planning to release 8 different types of Hyundai Motor Company's cars and 6 different types of Kia Motors' cars during 2018. It is likely that this number actually will be even bigger considering different models (improvement in marketability) that will be released in different countries.
Major cars that will be released by Hyundai Motor Company will be Veloster, Santa Fe (complete change), Creta, Tucson, Avante, Genesis EQ900 (partial change), Kona EV, and next-generation FCEV (Fuel-Cell Electric Vehicle).
Veloster will be the first new car to make an appearance in 2018 and it will go through a complete change to a different generation since it was released 7 years ago. New Veloster wll have improved design and drive performance while maintaining asymmetric door structure.
Santa Fe, which is Hyundai Motor Company's main SUV, will also go through a change in generation. New Santa Fe will first be released in South Korea during first quarter of 2018 and it will help Hyundai Motor Company to target SUV markets that are continuing to show growth.
Creta is a new strategic car that will contribute in sales from newly emerging markets. Creta is drawing huge amount of popularity as Hyundai Motor Company sold more than 500,000 since it was released 2 years and 4 months ago. New Creta, which will be introduced at Auto Expo India in February of 2018, will be sold sequentially in 70 different countries such as Russia and Brazil.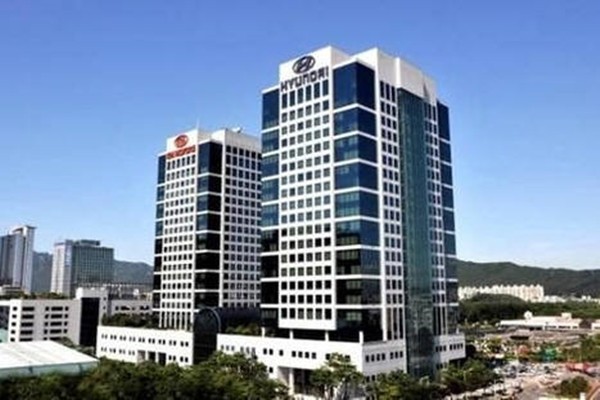 Kia Motors will also make a change in generations of its major models that are showing lack of sales due to being older generations. Its major new cars that will be introduced in 2018 will be K3, K9 (complete change), K5, Sportage, Carnival (partial change), and Niro EV.
Mid-sized sedan K3 will go through its first change in generation since it was released 2012. New K3, which will be released during first quarter, will be applied with a next-generation platform and will be given with new identity of its design.
Full-sized sedan K9 will have its model name changed and have its own emblem. Kia Motors is planning to promote K9 as its flagship model that has equal competitive edge as Genesis EQ900 in order to strengthen its brand name.
Hyundai Motor Company and Kia Motors are also going to release new eco-friendly cars in 2018. Kona EV and Niro EV that will be released in 2018 are 2nd generation electric vehicles that have mileages between 380km and 390km with just single charge. Hyundai Motor Company's next-generation FCEV has mileage of 580km with just single charge and is expected to be released during first quarter.
Hyundai Motor Group is going to adjust its sales goal for 2018 to its highest sales goal ever by introducing many new cars. Hyundai Motor Company set its sales goal for 2017 at 8.25 million (5.08 million for Hyundai Motor Company and 3.17 million for Kia Motors), which was its highest annual sales goal ever since its founding, earlier this year. However it only sold 5.25 million by end of third quarter due to low sales in Chinese markets. Realistically it will be difficult for Hyundai Motor Group to achieve its goal. Industries are estimating that Hyundai Motor Group will sell about 9 million cars in 2018.
"Hyundai Motor Group's strength is its fast R&D for new cars that cannot be matched even by Benz or BMW." said a representative for an industry. "It seems that Hyundai Motor Company is planning to have its highest annual sales in 2018 through its new cars."
Staff Reporter Jung, Chiyeon | chiyeon@etnews.com