While struggling in Chinese and U.S. markets, which are two of the biggest automotive markets, Hyundai Motor Company and Kia Motors are continuing to have positive sales in rising markets such as Russia and India. They are planning to diversify lineups of their products and expand sales network and production.
According to industries on the 29th, Hyundai Motor Company and Kia Motors placed second and third place respectively based on sales in Russian automotive markets in September. Hyundai Motor Company sold 15,899 cars which is 12% increase compared to September of 2016 while Kia Motors sold 18,797 cars which 40% increase. If their sales are combined, they easily surpass 28,263, which is the amount of cars sold by a Russian automotive manufacturer called LADA that is the number one automotive manufacturer in Russian markets based on sales.
Positive sales in Russian markets were led by Kia Motors' small sedan called Rio (Product name in South Korea: Pride) and Hyundai Motor Company's Solaris (Product name in South Korea: Accent) and small SUV called Creta. In September, Kia Motors sold 10,446 Rios while Hyundai Motor Company sold 6,581 and 5,843 Solaris and Cretas respectively.
Followed by Russian markets for regular cars, Hyundai Motor Company is going to go after commercial vehicle markets on full-scale. Hyundai Motor Company went into an assembly production of its minibus called H350 (Product name in South Korea: Solati) this month at its plant in Russia. In the past, it had been producing H350 through CKD (Completely Knock Down) method in Turkey and had exported H350 to Russia.
Hyundai Motor Company is currently producing mid-sized trucks and minibuses at its plant in Russia and is planning to expand types of commercial vehicles such as minivan called Starex, mid-sized bus called County, and large truck called Xcient it produces in Russia.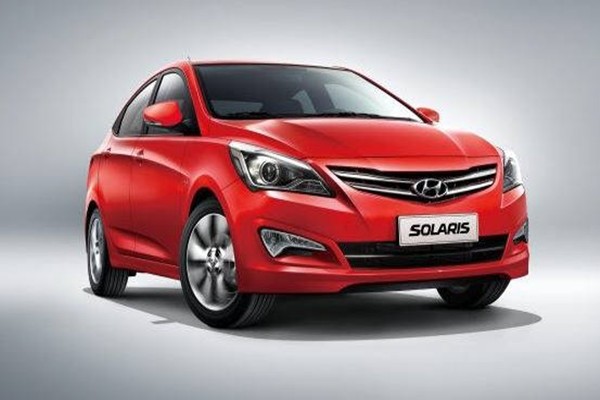 Hyundai Motor Company is also making an outstanding performance in India as well. Hyundai Motor Company sold 50,028 cars in September which is 17.4% increase compared to September of last year. This is its biggest monthly performance since it entered Indian market in 1996. It sold more than 50,000 cars for the first time by selling 50,016 cars in October of last year.
Small sedans are also very popular in Indian markets. Hyundai Motor Company sold more than 6,000 new Vernas (Product name in South Korea: Accent), which was released at the end of August this year, by end of September. This amount is almost six times higher than a monthly average sales volume of previous Vernas at 1,000. Hyundai Motor Company is planning to produce its Vernas at its plant in India and sell 50,000 Vernas annually in Indian markets.
Kia Motors is also establishing its production and sales network in India with a goal of entering Indian markets in 2019. Kia Motors invested $1.1 billion and is building its plant in India. It is planning to produce at least 300,000 strategic cars from this new plant, which will be built on a land with an area of 2.16 million m2, annually starting from 2019.
Kia Motors has been working on marketing since August in order to advertise its brand and to establish sales network. It opened up an official Indian homepage and is carrying out dealer road shows that are going through major Indian cities.
"We are planning to expand our business towards luxury cars and commercial vehicles by focusing on growth of rising automotive markets such as Russian and Indian markets." said representatives for Hyundai Motor Company and Kia Motors.
Staff Reporter Jung, Chiyeon | chiyeon@etnews.com