Battles between South Korean LoL (League of Legends) teams and Chinese LoL teams are going to take place this weekend. Two South Korean teams and two Chinese teams advanced to the semifinal of 'LoL World Championship' that is taking place in China.
South Korea's SKT T1 and China's RNG (Royal Never Giveup) are going to face each other on the 28th while Team WE (World Ellite) and Samsung Galaxy are going to face each other on the 29th. Semifinal and final matches are going to take place in Shanghai and Beijing respectively.
Since 2013, South Korea won every single LoL World Championship. However things are looking little different this year as level of Chinese teams has increased and Chinese fans are fervently cheering for them home teams. It is difficult to guarantee that South Korean teams are going to advance to the final.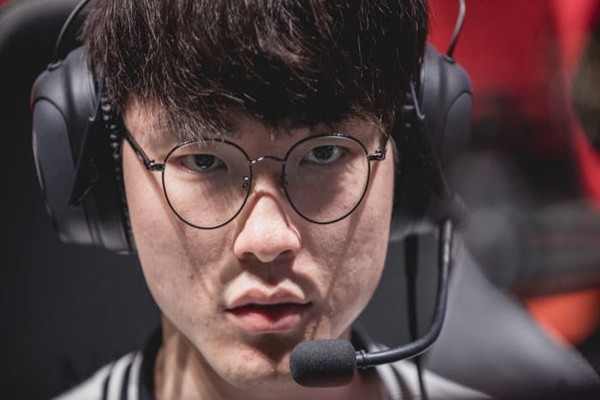 SKT T1 was able to come from behind during a quarterfinal match against European team called Misfits after being down 2 to 1 until the third set. Fact that its strategies are much exposed since it is the world's best team is its weakness. Its semifinal match RNG has 'Uzi' Jian Zi-hao player, who is currently the best Chinese LoL player and has the best skills in the world in one-on-one matchups, as its main player.
Samsung Galaxy was able to advanced to seminal after beating another South Korean team called Longzhu Gaming 3 to 0 during a quarterfinal match. Its semifinal match Team WE is a well-known team that beat another well-known North American team called C9 and advanced to semifinal match. 'Mystic' Jin Sung-jun, who is a South Korean national, plays a role of ADC (Attack Damage Carry) for Team WE.
LoL World Championship's prize money recently surpassed $4,072,101. Total prize pool for last year was $5.1 million.
25% of total sales from 'Championship Ashe' and 'Championship Ward' skins, which will be sold until the 6th of November, will be added to the current prize money. Final prize money will be determined after LoL World Championship. First place, second place, and third place and fourth place teams are going to take 37.5%, 12.5%, and 7% respectively from the total prize money.
Staff Reporter Kim, Siso | siso@etnews.com