SK Telecom is pushing for its biggest project that covers from network consulting to establishment of solutions with global mobile network providers as its major targets.
SK Telecom announced on the 13th that it will be exporting its AI (Artificial Intelligence) network solution to India's Bharti Airtel, which is world's third biggest mobile network provider based on number of subscribers. This deal is worth at least tens of millions of dollars and this is its first time transferring its network solution.
AI network solution developed by SK Telecom and SK C&C is able to optimize network automatically, estimate quality in real-time based on analysis of Big Data, and detect and respond in advance to any abnormalities of entire network. It optimizes and transfers traffic and finds and recovers any errors on its own.
Since October of last year, SK Telecom has been applying AI network solution to national network and base stations.
SK Telecom started its project with Bharti Airtel this month and is going to demonstrate and apply major functions of AI network to Bharti Airtel by end of this year.
By 2019, SK Telecom is going to establish 'next-generation AI network operating solution' to India's national network. It is going to provide its services to 280 million members living in India out of Bharti Airtel's 380 million members.
In order to accommodate increased data traffic, Bharti Airtel doubled number of its base stations in past two years and focused on converting to LTE as quickly as it could.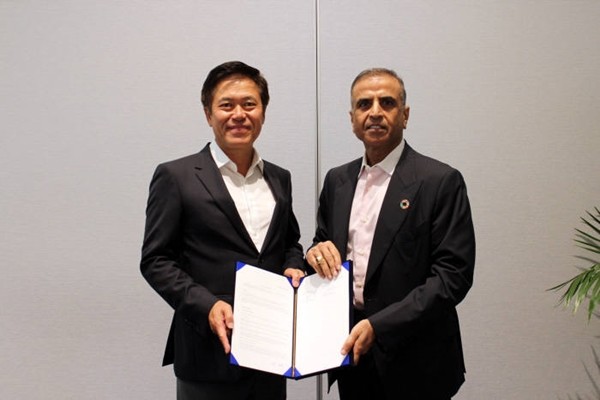 Bharti Airtel is expecting to improve competitive edge of its network's quality in a short period of time through its partnership with SK Telecom. Starting with Bharti Airtel, SK Telecom is planning to export its AI network solution to other global mobile network providers.
Since 2012, SK Telecom has been designing and establishing network and providing consulting to 11 mobile network providers from 9 countries such as China and Russia.
SK Telecom explained that six to seven small and medium South Korean companies will be joining SK Telecom in this project with Bharti Airtel. Its plan is to expand 'new ICT ecosystem' by sharing opportunities with small and medium companies and to increase national competitive edge.
President Park Jung-ho of SK Telecom and Chairman Sunil Bharti Mittal of Bharti Airtel signed off on a partnership that will transfer SK Telecom's technologies and capabilities on AI network to Bharti Airtel at 'MWC America 2017' that was held in San Francisco.
They also decided to work together in developing 5G network, IoT ecosystems, and NFV (Network Function Virtualization) technologies.
"We are going to provide improved experiences to our customers by working with SK Telecom that has world's best mobile network." said Chairman Sunil Bharti Mittal of Bharti Airtel. "We expect India's telecommunication infrastructures will be similar to the level of South Korea's telecommunication infrastructures and that telecommunication competitive environment to be changed dramatically."
"Partnership between two businesses will be seen as a successful story of new ICT generation." said President Park Jung-ho of SK Telecom. "We hope that innovative DNAs from two businesses will create synergy so that customers can experience more innovative services."
Staff Reporter An, Hocheon | hcan@etnews.com