South Korean PCB (Printed Circuit Board) manufacturers started carrying out large amount of facility and equipment investments as Samsung Electronics is planning to use SLP as the main board for its next strategic Smartphone.
SLP is an advanced form of HDI (High Density Interconnection) that is currently used a lot as a main board for a Smartphone. It is heard that a main characteristic of SLP is that it is able to reduce areas and widths and increase number of layers and support high performance even at a smaller size by applying semiconductor package technology to current HDI.
According to industries on the 4th, it was found out that Samsung Electro-Mechanics, Korea Circuit, Daeduck GDS, and ISU Petasys are preparing to supply SLPs to Samsung Electronics. Actually it is confirmed that these four businesses decided on an amount of investment that totals $177 million (200 billion KRW) and started purchasing appropriate equipment.
Out of these four businesses, Samsung Electro-Mechanics is the one that is going to invest the most amount of money at $97.4 million (110 billion KRW). Followed by Samsung Electro-Mechanics, Korea Circuit, Daeduck GDS, and ISU Petasys are going to invest $44.3 million (50 billion KRW), $17.7 million (20 billion KRW), and $14.6 million (16.5 billion KRW) respectively. They already made partial investments into equipment. It seems that rest of investments will be used to construct mass-production lines by end of this year since mass-production of SLPs is scheduled for early next year.
Smartphone manufacturers are very active recently in introducing a technology that maximizes use of space. They want to implement high performance while increasing amount of battery capacity and make Smartphones last longer. This indicates that size of a main board of a Smartphone needs to be reduced so that it is able to load high-performance parts. SLP is seen as a part that is able to satisfy these conditions.
According to industries, it is heard that Samsung Electronics focused on importance of SLP and started taking actions since last year. It looked for cooperative plans with businesses that are able to develop and produce SLPs. In result, Samsung Electro-Mechanics, Korea Circuit, Daeduck GDS, and ISU Petasys are chosen as SLP suppliers.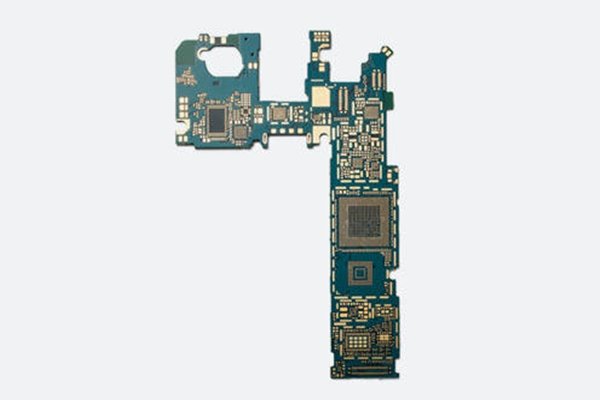 Fact that these businesses decided on the size of investments and started making investments indicates that introduction of SLP surpassed planning stage and entered execution stage.
"Because SLP is a new product applied with semiconductor technology, we have been making preparation such as reinforcing number of employees." said a representative for a PCB manufacturer. "We are going to carry out test operations within this year and prepare for mass-production early next year."
It is heard that SLP can be produced from HDI production lines since it is an advanced from of HDI. It can be supplied from HDI production lines by either replacing or adding some equipment.
Reason why industries are focused on the fact that Samsung Electronics is choosing to use SLP as the main board of its next strategic Smartphone is because it will bring a significant amount of impact on them. Samsung Electronics is the world's biggest Smartphone manufacturer that sells 400 millions of phones annually. Introduction of new technologies and changes in strategies by Samsung Electronics can change the dynamics of current markets for Smartphone parts. Although this can be an opportunity for businesses that are able to manufacturer SLP, it can be a bad sign for those that cannot. Daishin Securities analyzed that number of main board suppliers for Samsung Electronics can be reduced from twelve to five based on a model that uses SLP.
It is heard that Samsung Electronics is going to start using SLP for its Galaxy S9 model that uses its own application processor called 'Exynos'. However Galaxy S9 model that uses Qualcomm's application processor will be equipped with HDI due to difference in technologies. It is expected that use of SLP will quickly expand to other models after initial stage of introducing SLP goes by.
Staff Reporter Yoon, Keonil | benyun@etnews.com