6th generation OLED deposition equipment that was manufactured by SUNIC System started being used on full-scale by LG Display for its mass-production lines. SUNIC System has emerged as a powerful competitor for CANON TOKKI in global OLED deposition equipment markets that has been monopolized by CANON TOKKI. SUNIC System is planning to use public funds that it acquired by being a listed business on KOSDAQ on R&D. Industries are interested on whether or not global OLED deposition equipment markets will be reorganized as a two-way race.
SUNIC System (CEO Park Jae-kyu and CEO Lee Young-jong) is going to become a public company on KOSDAQ on the 21st with full-scale operation of its OLED deposition equipment supplied to LG Display for LG Display's E5 mass-production line as an opportunity. Public offering of stocks will be 1.875 million stocks while estimated amount of public offering will be between $61.7 million (69.3 billion KRW) and $73.5 million (82.5 billion KRW).
SUNIC System's performance increased sharply when it supplied deposition equipment for 6th generation flexible OLED to LG Display last year. Its sales grew from $25.7 million (28.8 billion KRW) in 2015 to $128 million (143.7 billion KRW) in 2016) and its sales for first half of this year was $64.0 million (71.8 billion KRW). Its operating profit converted from loss of $4.37 million (4.9 billion KRW) in 2015 to surplus of $20.8 million (23.3 billion KRW) in 2016. Its operating profit for first half of this year was $9.26 million (10.4 billion KRW).
SUNIC System, which as established in 1990, was acquired by Donga Eltek in 2009 and it built foundations for growth by reorganizing its business for OLED deposition equipment. It signed off on a contract with LG Display in 2013 regarding development of 6th generation half-cut method OLED deposition equipment and supplied OLED deposition equipment starting from last year.
Before supplying OLED deposition equipment to LG Display, SUNIC System supplied 2.5th generation, 4th generation, and 5.5th generation equipment for mass-production and lighting to Ever Display, CSOT, Wise Chip, and Apple. It supplied 1st generation deposition equipment for research, development of materials, and micro-display to Apple, Merck, Dow, and Basf. It delivered total of 141 equipment to about 50 global businesses. Percentage of its exports increased from 42.6% in 2016 to 72% in first half of this year.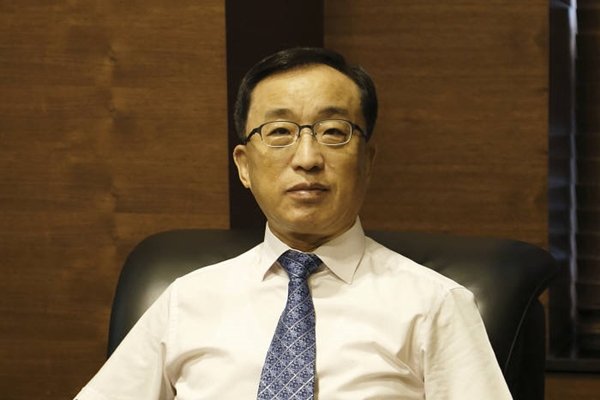 Flexible OLED used for LG Electronics' new Smartphone called 'V30' is made from LG Display's E5 mass-production line. Industries are highly interested on the fact that this is the first time LG Display is mass-producing 6th generation flexible OLEDs and that this is the first time SUNIC System supplied its equipment for purpose of mass-production.
"It took about five years for number one flexible OLED supplier to secure current yield." said CEO Lee Young-jong of SUNIC System. "We are contributing in production and our performance will continue to grow in the future."
SUNIC System is planning to respond to investments from South Korean and foreign markets on full-scale if E5 mass-production line approaches stability because it can quickly inform foreign businesses about its technical skills when it secures an official record of its equipment being used for mass-production. It is going to respond to South Korean customers with its new factory in Paju at the center and respond to foreign customers with its current factory in Suwon at the center.
Since SUNIC System is the second business ever to supply 6th generation flexible OLED deposition equipment for purpose of mass-production followed by CANON TOKKI, its goal is to form a two-way race in global markets with CANON TOKKI. Although its competitors such as SFA from South Korea and ULVAC from Japan have experiences in supplying 5.5th generation deposition equipment, they have yet to have any experiences in supplying 6th generation deposition equipment. YAS from South Korea is focusing on 8th generation deposition equipment and does not have any 6th generation deposition equipment that is for small and medium panels.
"We have an advantage in competitions since we possess all of major deposition total solutions such as deposition, source, and distribution." said CEO Lee. "We are also preparing new deposition equipment that can respond to super-high-resolution demands."
Staff Reporter Bae, Okjin | withok@etnews.com