Manufacturers of finished products such as Smartphones and PCs are having difficulties in securing supply of memories due to lack of supply of DRAMs and NAND flash memories. Some are even predicting that growth of Smartphone markets will slow down due to lack of memories. Profitability for PC industries has gotten worse due to increase in cost, which is happening due to increase in price of memories.
According to a market research company called Gartner, it is predicting that lack of supply of NAND flash memories during second half of this year will have a negative impact on growth of Smartphone markets.
Huawei had had a difficult time when it installed different NAND flash chips into its strategic Smartphone called P10 during first half of this year. Into a same product, it installed eMMC (embedded Multi Media Card) and UFS (Universal Flash Storage)-standard storage device. UFS has better performance than eMMC. Unexpectedly level of dissatisfaction from consumers who purchased P10 equipped with eMMC increased heavily. Industries believe that Huawei made a bad move by failing to obtain NAND flash memories. "Huawei took a huge hit due to lack of supply of NAND flash memories." said a researcher who works for Gartner.
A researcher who works for IHS analyzed that Nintendo Switch, which is becoming popular among global game console markets, will also suffer from its sales if it does not properly establish a strategy for obtaining memories. This researcher predicted that lack of supply of NAND flash memories will continue until end of this year.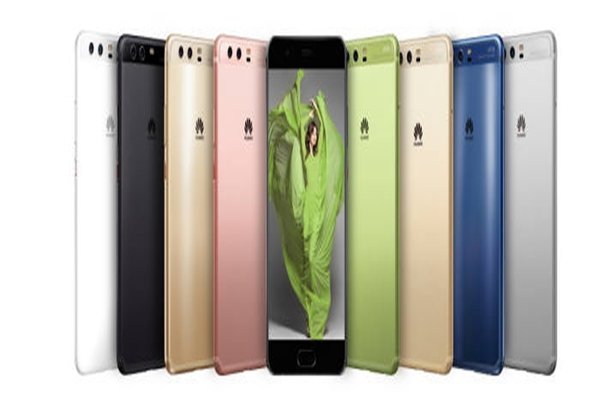 HP, which is the world's biggest PC manufacturer, announced that increase in price of memories has had negative effect on its profitability during its performance conference call that was held on the 23rd (U.S. time). "We expect that price of memories will continue to go up." said CFO Catherine Lesjak of HP.
LENOVO, who is competing with PC for the number one position in global PC markets, blamed recent loss of its performance to lack of supply of memories and increase in price of memories. LENOVO recorded $73 million of loss during second quarter that ended on the 30th of June. "Although price of other parts is stable, price of memories is continuing to go up." said COO Gianfranco Lanci of LENOVO.
Lack of supply of NAND flash memories is a bigger problem than lack of supply of DRAMs as Smartphone manufacturers and memory card manufacturers are taking direct hits from lack of supply of NAND flash memories.
"Businesses such as Kingston and Transcend that are mainly manufacturing USB memories are making outcries as they are not receiving NAND flash wafers." said a president for South Korean memory controller manufacturer. Barun Electronics from South Korea is currently producing memory cards.
"Because memory manufacturers cannot even properly deliver enough supply of memories to their major customers, they do not even have time to look at businesses that are manufacturing memory cards and others." said a representative for an industry.
Reason why there is a lack of supply of memories is because memory manufacturers are having hard time making them smaller. In case of NAND flash memory, technology is shifting from 2D to 3D and this has resulted in not much increase in recent basic supply and number of demands for NAND flash memories has also increased greatly due to increase in amount of memory capacity per device.
Staff Reporter Han, Juyeop | powerusr@etnews.com