STORYNINE(www.storynine.jp), a Korean online specialty mall for women's clothing is entering the Japanese market with Korean-style fashion. The brand's unique designs that emphasize both classy and comfort are well received in Japan.
CEO Son Hyun-Min of STORYNINE launched the brand in 2009. He joined the ranks of online specialty malls' CEOs through his meticulous customer analysis strategy. STORYNINE's sales generated from Japan surged 300% compared to the same period of the last year.
"We place a greater emphasis on increasing customers' satisfaction as missy customers tend to have higher purchasing power and more brand loyalty than customers in their teen to early 20s," CEO Son said.
CEO Son has focused on the concept of high-end in order to better target women in their late 20s and higher. All designs that appeared excessive or unauthentic were dismissed. Instead, CEO Son fixated on the ideas of 'classy' and 'comfort' to cater to the needs of mature women.
STORYNINE's styles are modeled by CEO Son's family. This allows the brand to better express naturalness of everyday life and makes customers to feel that they can have the same styling like what models wear. Blouses and dresses with flattering fits are its main items. CEO Son said that he is happy to see the products being loved by customers through customers' reviews.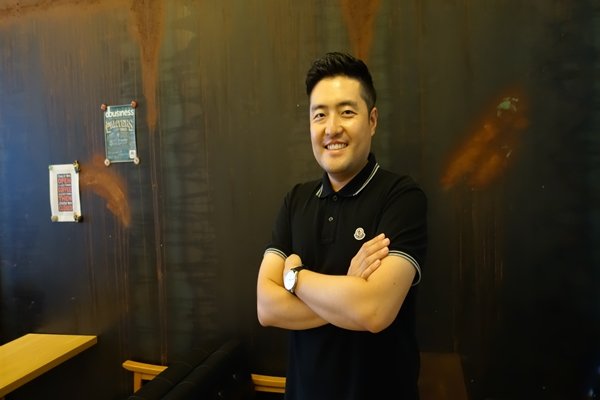 STORYNINE began its global expansion journey in Japan after its success in Korea. The Japanese market was promising due to its similarity with Korean missy fashion trends. Also, women in their 30s and 40s with purchasing power were already frequent online shoppers.
CEO Son said, "When just looking at missy fashion styles in both Korea and Japan, there is no significant difference," and added "With the know-how accumulated in Korea, we will be able to apply our experiences to business in Japan."
STORYNINE's customer base is rapidly growing by working with cafe24(www.cafe24corp.com/en), a global-ecommerce platform, to implement global marketing strategies. Currently, Japanese customers' repurchase rate is over 50%. Meanwhile, CEO Son's operation of social media channels in Japanese is notably increasing the number of customers. He is also reviewing to open an office in Japan for the long term.
Whether STORYNINE will be able to apply its mobile competitiveness in Japan is of interest as Japan is rising as one of the top mobile shopping destinations. In Korea, STORYNINE gains half of its sales and customers through mobile. It is accordingly expected to create a new demand in Japan.
CEO Son said, "STORYNINE will continue to search for optimized methods of accurately showing clothing items online, shipping, and customer service and will always strive to offer our customers the highest satisfaction."
Staff Reporter Yoon, Heeseok | pioneer@etnews.com