Kia Motors is planning to introduce ADAS (Advanced Driver-Assistance Systems) called 'Drive Wise' to all of its cars that will be sold next year. Kia Motors will be the first automotive manufacturer to apply ADAS to entire lineup of cars. Drive Wise is applied differentially to technologies that are applied to different cars.
According to a high-ranking official from Kia Motors, Kia Motors is planning to apply Drive Wise package to entire lineup of its cars starting from 2018 cars that are released this year until end of next year. It is planning to improve safety of its cars and to go after leading brand image in self-driving technology at the same time.
Drive Wise is Kia Motors' self-driving technology that was introduced at 'CES 2016' which was held in Las Vegas in January of last year. It improves safety and level of convenience of drivers through variety of self-driving-based technologies and aims for relaxing drive. Not only does Drive Wise combine ADAS functions that are responsible for safety of drivers but it can be also linked to telematics, navigation and IT to provide self-driving technology that performs much more improved recognition and control.
"Kia Motors also applied Drive Wise package to one of its small car called 'Morning', which was released early this year, and has regularized application of ADAS to its entire lineup." said a high-ranking official for Kia Motors. "Drive Wise will come as a basic spec for new cars that will be released starting from this year and current cars will have high-tech safety specification through model chance and addition of Drive Wise."
Early this year, Kia Motors became the first one to apply AEB (Auto Emergency Breaking) and FCWS (Forward Collision Warning System) to its small cars. Also most of 2018 cars such as K3, Niro, Sorento, Mohave and K9 are able to choose Drive Wise package. Currently only Ray, Soul, and Pride (discontinued) cannot choose Drive Wise package.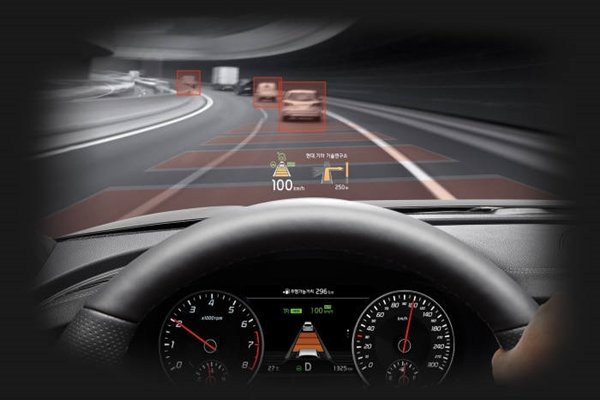 Kia Motors will separate Drive Wise package depending on a type of a car as its cost can go from $267 to $1,777 (300,000 KRW to 2 million KRW) depending on safety systems that are applied. Basic DAS (Driver Assist System) such as FCWS, AEB, and LDWS (Lane Departure Warning System) are provided to entry cars such as small and mid-sized cars.
For cars that are bigger than mid-sized cars, higher ADAS such as ASCC (Advanced Smart Cruise Control), LKAS (Lane Keeping Assist System), and DAA (Driver Attention Alert) are provided. For luxury cars such as Stinger and follow-up models of K9, half-self-driving ADAS such as HAD (Highway Driving Assist) and SCC (Smart Cruise Control) that is linked to navigation are provided.
As level of interests from customers towards safety of cars and high-tech technologies such as ASCC and LKAS, Kia Motors emphasized that more people are actually choosing such technologies for their cars. More than 60% of customers who purchased Morning chose Drive Wise package. Also 66.2% of 2,700 people who reserved Stinger also chose Drive Wise package which requires additional cost of more than $1,333.
"Unlike in the past, customers are more open to new technologies and more customers are choosing Drive Wise package as they are more interested in self-driving technology." said a representative for Kia Motors. "Drive Wise is not just simply a high-tech safety system but is a self-driving technology that previews self-driving technology that Kia Motors will introduce in the future and we are going to safely land on generation of self-driving technology by slowly increasing level of our technologies."
Staff Reporter Ryu, Jongeun |rje312@etnews.com