Samsung Display and LG Display are awarded for 'This Year's Display Award' from SID (Society for Information Display) 2017 and are recognized for their leadership in technologies.
SID 2017 is going to be held at Los Angeles Convention Center from the 21st until the 26th.
SID selects products with excellent results and technical skills out of products that were released in previous year from three fields of display, display application, and display part and holds Display Industry Awards.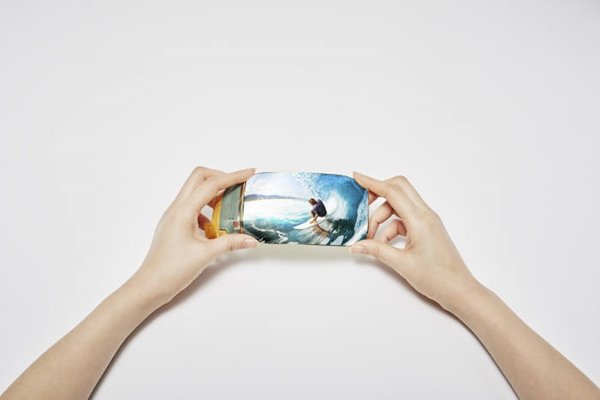 Samsung Display is awarded this year's display award with its quad-edge flexible OLED for Smartphones and it was recognized for its technical skill that has implemented all sides of a display as curved type.
Samsung Display's quad-edge flexible OLED has ends of the top and the bottom of a panel finely bent in 25R (radius, 25mm radius of curvature) and displays gradual curves at the top and the bottom of a screen. It also applied four different curves to the left and the right edges so that it provides aesthetic impression and feeling of convenient grip when a Smartphone is held. Level of curve becomes steeper as value of R becomes smaller and Samsung Display finely applied different curvature in an order of 35R, 9.4R, 5.4R, and 3.8R from the center of a panel to the end.
Quad-edge OLED panel has reduced black matrix (BM), which is a non-operative area, from edges of a screen to a point where one might think that there is no bezel. Major technology of quad-edge OLED panel eliminates interference that occurs from reduction of gap between circuits which needs to be done in order to reduce BM area. Samsung Display has reduced bezel 0.2mm more than previous product through its technology that increases resolution of a display while it minimizes BM area.
"Samsung Display has introduced differentiated products to markets with high-tech flexible OLED technology." said Team Leader (Director) Jeon Seok-jin of Samsung Display Marketing Team. "We are happy that we can continue to lead display markets with quad-edge flexible OLED."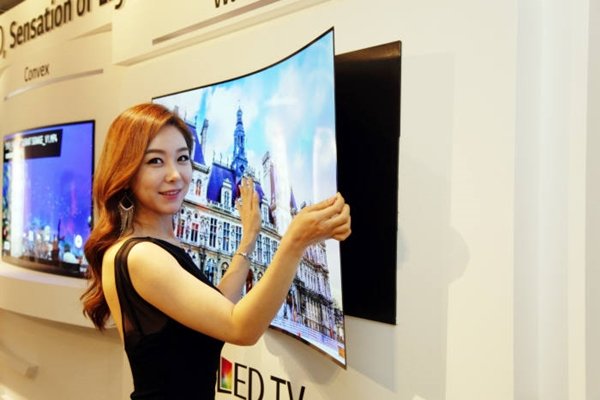 LG Display is awarded this year's display award with 65-inch UHD wallpaper OLED TV panel. Thickness of this product is not even 1mm and it has level of immersion in viewing and high effects on design as it can be attached to wall like a frame due to its thickness of 3.55mm and weight of 7.4kg when it is manufactured as part of a TV.
Wallpaper TV panel implements excellent quality through OLED technology and is seen as an innovative product that presents new possibilities for displays from aspects of applications and design.
Including the best innovative award at CES 2017, it was awarded from many global influential media such as Engadget. It once again proved its overwhelming technical skill as it is selected as a best display at SID 2017.
"LG Display has been providing new values to customers and consumers by innovating major capabilities and differentiating products and technologies." said Director Yoon Soo-young of LG Display Laboratory. "As a company that represents global display industries, we are going to continue our status in order to lead next-generation technologies."
Staff Reporter Bae, Okjin | withok@etnews.com