Samsung Electronics finished preparation to go after global markets with its premium TV called 'QLED TV'. It completed supplying its products to major distributors in North America and Europe and has started releasing them in new markets one by one. It is going to accelerate its marketing activities for QLED TVs starting from May and look to recover performance of its TV business that has stumbled little bit in first quarter.
According to Samsung Electronics on the 10th, it finished preparation to sell its QLED TVs at major markets such as North America, Europe, and South Korea. Along with sales of QLED TVs, it is also going to expand '10 year burn-in warranty', which was only available in South Korea and Europe, globally.
Samsung Electronics finished distributing its products to distribution network such as displaying its QLED TVs at entire Best Buy stores in the U.S. by end of April. It also started selling its initial supplies in Europe since last month.
It is also working to release its products in new markets as soon as possible. In order to go after Indian market, which has huge potential for growth due to 1.3 billion of population, it held 'QLED TV launching event' in India earlier this month. It started preorder for QLED TV in India since the 2nd of this month. It is also in its last stage of preparation to release its products in South America and it is planning to release its products in South Asia and South-East Asia sequentially.
Initial sales are also very positive. In spite of setting price higher than SUHD TVs that were released last year, it is heard that sales volume of its high-end products has increased even more.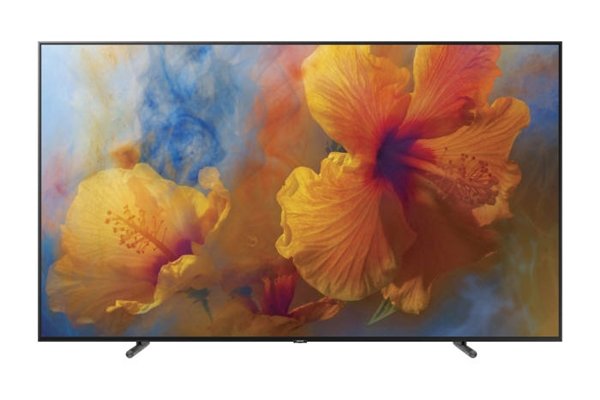 "Looking at initial sales in European market, sales volumes of QLED TV Q7, Q8, and Q9, which have similar market prices as last year's most expensive product called SUHD TV 9 series, have doubled." said a representative for Samsung Electronics. "It seems that values of QLED TVs are recognized in markets."
QLED TV, which will be sold on full-scale starting from second quarter, will be a major factor that will influence Samsung Electronics' performance in TV business. Samsung Electronics had poor performance in its TV business in first quarter due to aftereffects of stoppage of supplies of panels from Sharp. However it is expected that it will make a turnaround by diversifying suppliers and demanders of panels and selling QLED TVs globally.
Samsung Electronics is planning to accelerate its marketing activities in order to increase sales. Major point of its marketing will be based on characteristics of quantum-dot material. Quantum-dot material helps quality not to be changed over time and implements 100% of color volume which expresses perfect color in any brightness.
In order to emphasize quality that does not change over time, Samsung Electronics is planning to extend '10 year burn-in warranty' program, which started in South Korea and England last year, globally. 'Burn-in' is a phenomenon where color of corresponding parts is not expressed well and where screen looks spotted when same screen is left on for long period of time and when identical images such as a logo of a broadcasting company is shown repeatedly at a same location.
"Every domestic and foreign markets that exhibit QLED TVs will present 100% color volume as the major marketing point of QLED TV." said a representative for Samsung Electronics. "We are also planning to extend 10 year burn-n warranty globally in order to have differentiated marketing."
Staff Reporter Kwon, Keonho | wingh1@etnews.com