Competitions for supply of sensor chip solutions are becoming more intensified as Samsung Electronics Wireless Business Department has decided to expand application of fingerprint recognition technology. Although System LSI Business Department was ousted from being a partner of Wireless Business Department last year, it is planning to try again during second half of this year. It has also set a plan to attract Chinese Smartphone manufacturers as its customers.
According to industries on the 8th, Samsung Electronics DS (Device Solution) sector's System LSI Business Department is planning to supply its fingerprint recognition sensor chips, which are being promoted as its new business, again. Wireless Business Department that is manufacturing Galaxy Smartphones is its potential customer. Wireless Business Department has decided to apply fingerprint recognition technology to its low-end Smartphones such as Galaxy A and new J series that will be released in the future in order to expand use of Samsung Pay service.
Currently Wireless Business Department is receiving fingerprint recognition sensor chips for Galaxy S and Galaxy Note series from Synaptics and has decided to use sensor chips from another company for its low and middle-end products in order to low level of dependence on Synaptics. Although System LSI Business Department participated in bidding during second half of last year, it was not selected as Wireless Business Department's supplier. Products from Egis, which has been supplying sensor chips for Galaxy A series, will also be used for Galaxy J series.
It is not known why Egis Technology was chosen as the supplier of fingerprint recognition sensor chips for Wireless Business Department's low and middle-end Smartphones. Some believe that either System LSI Business Department's products' performance or its competitive edge based on 'solution' that combines recognition algorithm and fingerprint data saving interface is too low.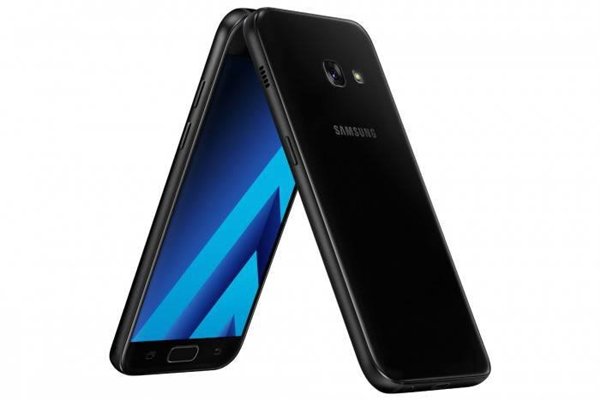 By having Samsung Electronics as a partner, quarterly sales for Egis increased by more than 10 times compared to same quarter in 2016. Egis announced that it made $11.8548 million in sales in this first quarter. This is an amount that is increased by 1,016% compared to sales in first quarter of last year ($1.062 million). Compared to previous quarter, its sales increased by 34%.
"Because absolute volume of A and J series is more than Galaxy S and Note series, one's performance can be greatly improved if it is selected as a supplier." said a representative for an industry. "This is why System LSI is going after markets for low and middle-end phones."
Samsung Electronics developed fingerprint recognition sensor chip based on electric capacity method last year and receives algorithm from Precise Biometrics that has its headquarters in Sweden. It is heard that Samsung Electronics started developing its own fingerprint recognition sensor chips after Apple acquired AuthenTec, which possessed fingerprint recognition technology, in 2012. Fingerprint recognition sensor chip has good marketability as it is expected that most of Smartphones in the future will be applied with fingerprint recognition technology. A representative for this industry explained that a market that was not existed before is being created.
Currently markets for universal fingerprint recognition sensor solutions are divided between Sweden's FPC (FingerPrint Card) and Synaptics from the U.S. It is likely that Egis will compete with China's Goodix for the third place. If Samsung Electronics' System LSI Business Department becomes a supplier of Wireless Business Department, it will be within top five place in markets for fingerprint recognition sensor chips immediately.
Staff Reporter Han, Juyeop | powerusr@etnews.com