First international standards for IoT (Internet of Things) field that has been led by Samsung Electronics and LG Electronics are going to be finalized at the end of next month. When these standards are applied, there will be a generation where all of IoT products are connected to each other regardless of different countries and manufacturers. Not only did Samsung Electronics and LG Electronics take the lead in standardization but they have also made their current technologies compatible and grabbed opportunities to seize upper hands in global IoT industries.
According to industries on the 19th, 'OCF (Open Connectivity Forum)', which is a global standardization group for IoT, is going to finalize and announce IoT standards called 'OCF 1.0' by end of next month at the earliest.
OCF introduced a draft of OCF 1.0 on the 22nd of last March and is currently reviewing intellectual property rights. If there are no objections during a review period that will last 60 days starting from the 21st of May, it is going to finalize OCF 1.0 as global standards. It is likely that announcement will be made at the end of May at the earliest and early June at the latest.
Standards are composed of six different fields such as core, Smart Home device, interface mapping, and security. Main point of these standards is to link all of IoT products through these standards.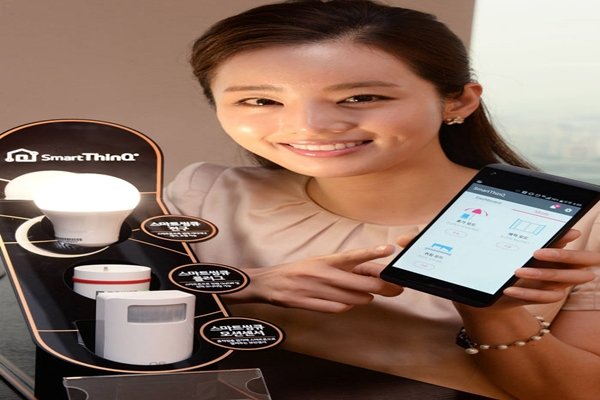 It seems that establishment of standards will become the biggest turning point in developing IoT ecosystem as they are able to break down barriers that had been interfering with connectivity.
This is also a great opportunity for Samsung Electronics and LG Electronics that are leading global home appliance markets. As members of OCF, they have been leading standardization and supporting related technologies. Foundation of OCF 1.0 especially is built by Samsung Electronics and LG Electronics. OIC, which was the previous name for OCF, was led by Samsung Electronics and Intel while LG Electronics had been participating as the major member of AllSeen Alliance, which is a standardization organization that merged with OCF last year, and had led development of technologies. This indicates that Samsung Electronics and LG Electronics have been leading development of technologies that will become foundation of OCF 1.0.
Samsung Electronics' goal is to apply IoT to all of its products by 2020. According to its plan, it is actively increasing number of its products such as Family Hub refrigerator, Smart TV, breeze-free air conditioner, and Smart Oven that are applied with IoT. LG Electronics also has its eyes on Smart Home including IoT as the future of its home appliance business. Not only LG Electronics is going to apply IoT to variety of its home appliance products but it has also developed 'Smart ThinQ' that changes normal home appliance products into Smart home appliance products.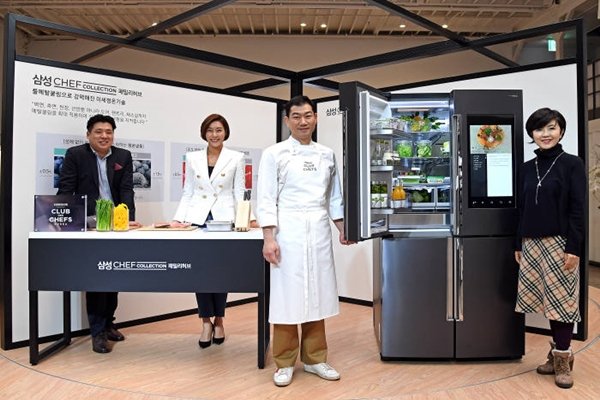 "Because about 350 companies are participating in OCF, IoT ecosystem will expand rapidly when standards are established." said a representative for an electronic industry. "When technologies that are presented by a particular member become standards, its technologies will be similar to standards. From this point of view, Samsung Electronics and LG Electronics will have opportunities to grab upper hands in related markets while IoT ecosystem is expanding."
When international standards are established, it is likely that Samsung Electronics and LG Electronics will also work on making standards for South Korea. They are planning to establish domestic standards as TTA (Telecommunications Technology Association) standards with OCF Korea Forum, which was established as the OCF national forum for the first time in the world, at the center.
"If South Korea's small and medium companies including Samsung and LG apply domestic standards as soon as possible, it will be an opportunity for them to grab upper hands in global IoT markets." said a representative for OCF Forum Korea.
OCF is a group that has its name changed when OIC, which was established in 2014, absorbed UPnP Forum in 2015 and had Microsoft and Qualcomm join. It has grown as a clear-cut representative group for IoT standards as it merged with AllSeen Alliance in last October.
Staff Reporter Kwon, Keonho | wingh1@etnews.com