LG Display has opened fire towards markets for flexible OLED displays of Smartphones by supplying large amount of OLED displays to Xiaomi for its strategic Smartphones.
Industries are interested on whether or not there will be reorganization in markets for OLED displays of Smartphones as LG Display is challenging Samsung Display that has been monopolizing such markets. Some also predict that if Apple also chooses LG Display as an OLED supplier followed by Samsung Display, it will be in no time that LG Display will become a powerhouse just like Samsung Display.
According to industries on the 18th, LG Display has agreed to supply OLED displays to Xiaomi and LG Electronics for their Smartphones. It is understood that LG Display is going to start developing corresponding components and supply them first to Xiaomi starting from end of second quarter at the earliest.
Component that will be supplied to Xiaomi and LG Electronics is flexible display that has both sides bent. It is predicted that this flexible display will be similar to dual-edge display that was commercialized by Samsung Display and Samsung Electronics.
Although LG Display is going to start supplying flexible displays to Xiaomi first, its main target is LG Electronics. It is heard that LG Display is going to supply more flexible displays to LG Electronics rather than Xiaomi.
It is likely that these flexible displays will be used for LG Electronics' 'V Series' which is its second-half strategic Smartphone. V Series is a model that is usually released in September or October every year and it is a flagship Smartphone that has the best functions and performance out of LG Electronics' Smartphones.
It is likely that Xiaomi will use LG Display's flexible displays for its 'Mi Note' series.
It is rare that LG Display is supplying its OLED displays to more than one Smartphone manufacturer almost at the same time.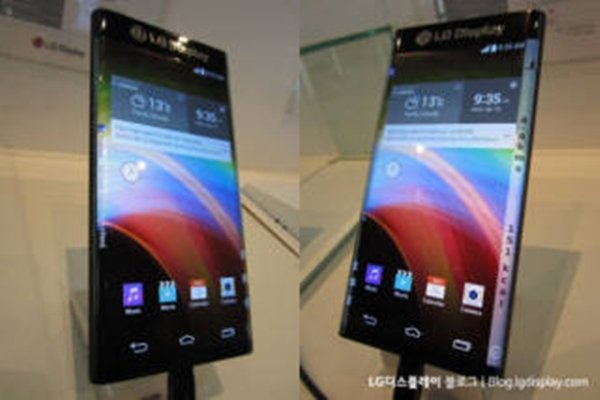 Although LG Display had supplied its flexible OLED displays to LG Electronics for its 'G Flex' series that has the top and the bottom of a screen bent, it was not very meaningful as it is not LG Electronics' major model and as supply of flexible OLED displays was very little. Although it also had supplied flexible OLED displays to Xiaomi last year for its 'Mi Note 2', amount of displays that was supplied was also little.
Industries pointed out that LG Display's non-smooth production of OLED displays as the main cause. However they believe that LG Display was able to improve this problem as it is getting ready to supply its OLED displays to Xiaomi and LG Electronics.
Because it was able to increase productivity such as yield and quality, it was able to make supply contracts with more than one Smartphone manufacturer.
LG Display is actually working hard in OLED business for Smartphones.
LG Display, which currently has 4th generation flexible OLED production line that can produce about 22,000 displays per month, is currently constructing 6th generation OLED line (E5) in Gumi. This line is expected to start operating between end of second quarter and early third quarter. When construction of this line is finished, number of displays LG Display can produce per month will increase to 37,000 and it is predicted that supplies for Xiaomi and LG Electronics will be produced from this new line.
Until now LG Display had focused on large OLED displays that are used for TVs. However during this time, markets for OLED displays of Smartphones have grown at a very rapid rate. Apple, which had been using LCD displays, has also turned to OLED displays. LG Display had been supplying its LCD displays to Apple for more than 10 years. As of right now, it is urgent for LG Display to deal with markets for OLED displays of Smartphones. It is predicted that supply contracts with LG Electronics and Xiaomi will become an important test object for LG Display's small and mid-sized OLED business. If it is able to make positive performance with both companies, it might able to supply its OLED displays to Apple in near future.
Regarding supply of OLED displays to Xiaomi and LG Electronics, a representative for LG Electronics said that it could not confirm any information regarding its customers.
Staff Reporter Yun, Keonil | benyun@etnews.com & Staff Reporter Bae, Okjin | withok@etnews.com