A pet lifestyle brand, HUTS AND BAY(en.hutsandbay.com) is capturing eyes of customers with its selection of quality pet products including pet furniture and dog houses which can be parts of home interior design.
Products designed by Bae Woo-Joo and Kim Myung-Nam co-CEOs of HUTS AND BAY have become recognized that these are used not only for pet products but also interior piece.
"We design based on inspiration obtained from everyday living space such as interiors, music and nature," said CEO Kim. "It is a characteristic of HUTS AND BAY to make companion animals match owner's daily life naturally."
HUTS AND BAY's products have been introduced by Korean celebrities and Instagrammers from overseas through their own social media. This can be interpreted as its products have excellent competitive edge.
Last year, HUTS AND BAY reached $200,000 worth of sales from Australia, France, the USA, Hong Kong and many others. Dog houses, 'TEEPEE TENT' and 'Cat Diamond', as well as dog clothes and scarves were well received.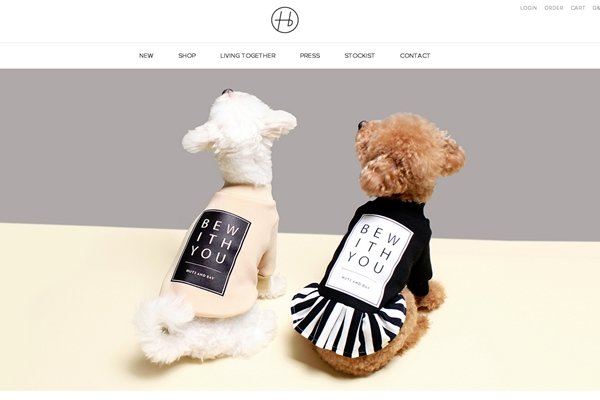 "The diversity and designs of Korean products have been well recognized in the overseas pet market," said CEO Bae. He also added, "Posting social media contents and adding hashtags in English helped us gain global customers."
HUTS AND BAY opened the English version of its website through cafe24(www.cafe24corp.com/en), the global e-commerce platform in order to help buyers and customers around the world with their inquiries and fully promote all of its products.
CEO Bae said, "We will continue to expose our products and contents on the website to strengthen brand awareness in both domestic and global markets while developing localized products and providing better shopping environment."
Currently, HUTS AND BAY is receiving positive responses from Australia and as well as other English-speaking countries. It is also planning to develop the website in Japanese this year after checking responses from Japan.
CEO Kim went on to say, "We have our own production plant in South Korea and are committed to developing new products such as cat toilet, Nordic style dog furniture and dog clothes. We, as a pet lifestyle brand, will bring pet parents closer to their pet so they can live more fulfilled lives."
Staff Reporter Yoon, Heeseok | pioneer@etnews.com