Samsung Electronics is planning to expand its IoT (Internet of Things) business by utilizing technologies from an American IoT startup company called Perch.
Perch announced on its official homepage on the 6th that it has become a part of Samsung Electronics.
Perch, which is a DIY (Do It Yourself) home monitoring software developer, has developed devices that can safely monitor houses through home appliances such as refrigerator, TV, and washing machine.
Samsung Electronics has been investing into Perch through GIC (Global Innovation Center). Perch has moved into GIC's New York accelerator (place where startup companies are developed).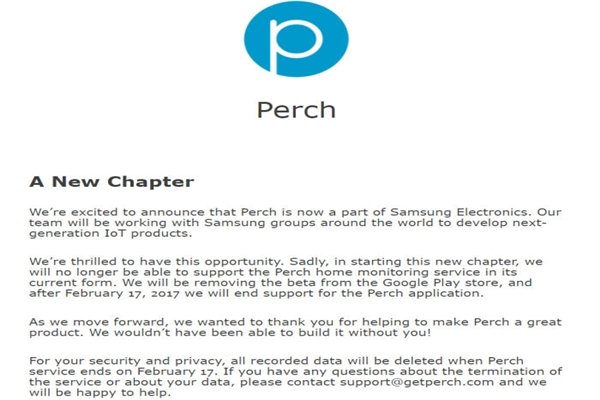 "As part of Samsung Group, we are going to develop next-generation IoT products." said Perch. From now on, Perch is going to focus on developing solutions that are related to IoT with Samsung Electronics' CE (Consumer Electronics) sector and others.
"Samsung Electronics did not purchase Perch but this is one of project where Perch gets to develop technologies through support fund." said a representative for Samsung Electronics. "When this project is over, these employees from Perch will be working in IoT field for Samsung Electronics."
Staff Reporter Jung, Youngil | jung01@etnews.com