LG Electronics is going to release its Smartphone called 'X400', which will be its second economic Smartphone to be released in 2017.
LG Electronics is going to release 'X400', which is going to cost around $255 (300,000 KRW), through all three mobile network providers at the same time and is currently negotiating with them on whether to release X400 on the 8th of the 10th of February.
X400 is K10 (2017) model that was introduced by LG Electronics at CES 2017 and will be the first K series Smartphone to have fingerprint recognition function. It is equipped with 5.3-inch HD (1280x720) display and MT6750 1.5GHz octa-core processor and has 13-mega pixel rear camera and 5-mega pixel front camera, 32GB internal memory, and 2800mAh battery. It will be ran under an operating system (OS) called Android 7.0 (Nougat).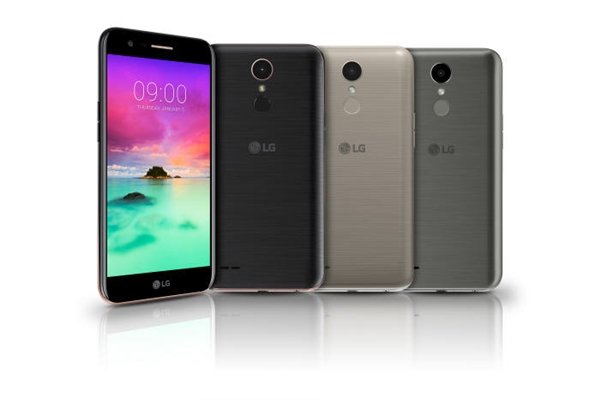 It seems likely that LG Electronics will upgrade its RAM from 2GB, which was used for K10 (2017), to 3GB after considering South Korean consumers' tendencies on preferring Smartphones that can run applications fast. RAM of X300, which was released in January, was also upgraded from 1.5GB to 2GB.
"We have unified economic Smartphones that are released in South Korea as X series and we are going to name premium Smartphones that are released in first half and second half of single year as G series and V series respectively." said a representative for LG Electronics. "However the name can change when we release a phone that is exclusively for a certain mobile network provider."
LG Electronics is going to implement 'once a month' strategy during first quarter of this year. It released X300 in January and is going to release X400 in February and G6 in March. It is going to go after large demands from consumers due to new school season with variety of lineup of Smartphones and occupy Smartphone markets in advance as Samsung Electronics' Galaxy S8 is supposed to be released about a month later compared to last year.
"Goal of our Smartphone business is to start reducing amount of loss starting from first quarter of this year and make a turnaround early on." said a representative for LG Electronics.
Staff Reporter Choi, Jaepil | jpchoi@etnews.com