Samsung Electronics is going to equip its new Galaxy A series, which will be released in early 2017, with 12-megapixel front camera in order to follow up a current trend of Smartphone users actively using selfie function. Performance of front camera of a flagship model called Galaxy S8 will also be improved greatly. It is likely that Smartphone manufacturers will fiercely compete against each other for marketing of their selfie functions.
According to an industry on the 29th, Samsung electronics is going to equip 2017 Galaxy A series, which will be released in January of 2017, with 12-megapixel front camera. Current Galaxy A series were equipped with 5-megapixel front camera and number of megapixel of new Galaxy A series will be more than doubled from number of megapixel of current Galaxy A series.
Galaxy A series, which are composed of A3, A5, and A7 (excluding A8 which is a phone exclusively for SKT), are medium-priced products that are responsible for waist of Samsung Electronics' Smartphones. Performance of front cameras of all 3 models will be improved greatly in 2017. 8-megapixel front camera will be used for Galaxy A3 while 12-megapixel front cameras will be used for A5 and A7.
Just from looking at number of megapixels, front cameras of Galaxy A series compare favorably to main (rear) cameras of current flagship Smartphones. Galaxy S7 is equipped with 12-megapixel dual-pixel rear camera and 5-megapixel front camera. 2016 Galaxy A series are equipped with 13-megapixel rear cameras.
It seems that Samsung Electronics has put Galaxy A series in a leading position for 'selfie battles' that will take place in 2017. Samsung Electronics is also going to greatly improve performance of front cameras of Galaxy S8s that will be released during first half o2017 and is going to apply AF (Auto-Focus) actuators, which are only applied to rear cameras, to front cameras as well. By doing so, front cameras will also be able to find optimized focal distance according to distance between a camera and a subject.
It seems that amount of frequency and uses are both seen as measures to improve selfie functions that are improving rapidly. In the past, front cameras were only used to take selfies. However they are now used for variety of applications such as personal broadcasting and video calls. To take advantage of these contents, improvement in performance of hardware is needed.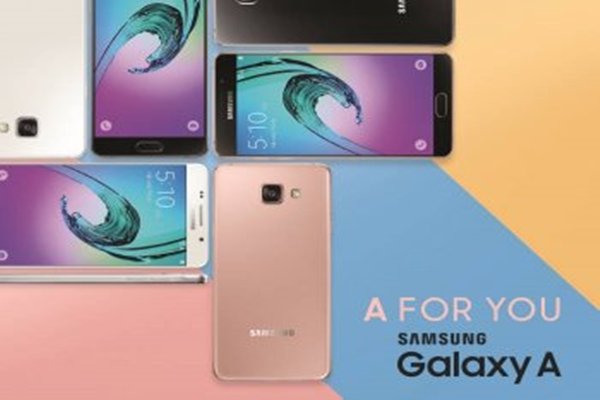 Selfie function is also important to attract consumers from rising markets. Meitu, which is a selfie editing app developer from China, has raised $629 million through IPO (Initial Public Offering) of Hong Kong stock market. This amount is the biggest ever for a listed IT business on Hong Kong stock market since amount of Alibaba's IPO in 2007. This indicates that there is craze and fever for selfie currently.
Chinese Smartphone manufacturers are also working to improve performance of their selfie functions to follow up this trend. Beside of high megapixel front camera, new Galaxy A series are also going to be equipped with premium specifications such as edge displays, waterproof and dustproof functions, and USB-C Type connectors.
"It is a must to improve performance of front cameras and selfie functions after looking at trend of Chinese markets." said a representative for an industry. "New Galaxy A series will compete against other Smartphones with high megapixel front cameras."
Improvement in performance of front cameras also corresponds to Samsung Electronics' medium and long-term strategy in 'next-generation security authorization'. Front cameras are utilized to authorize users' information such as iris and face. To increase rate of authorization and security, high-class front cameras are must.
This will also benefit rear-end industries. Unlike rear cameras, Samsung Electronics brings in more supplies from outer businesses rather than from its subsidiaries such as Samsung Electro-Mechanics for front-cameras. As number of megapixel of front cameras increases and as there are more functions that are installed within front cameras, unit costs of components will increase. This will lead to opportunities for Samsung Electronics' partners to improve their business performance.
"Right now is not the time to explain detailed specifications of new Galaxy A series and purpose of development yet." said a representative for Samsung Electronics.
Staff Reporter Song, Junyoung | songjy@etnews.com