Amount of frequencies is going to increase for high-tech Smart Car technologies such as self-driving car and electric vehicle.
Ministry of Science, ICP and Future Planning (MSIP) is going to supply additional ultra-high band frequencies that are used for Smart Car's radars and transmission and reception of data and is also going to distribute frequencies that are used for wireless charging of electric vehicles for the first time in the world.
MSIP has decided to distribute 77-81GHz band with width of 4GHz as frequencies for 'radar sensors' that are going to be used for self-driving cars.
Self-driving cars' radars work by sending and reflecting radio signals to near distance of 1 to 2 meters and measure the distance. To accurately understand location of objects, band frequency that has longer length of wavelength of millimeter is needed. 77GHz band can distinguish objects with height of 7.5cm and are within 1 meter.
It is expected that complete self-driving technology will be seen in near future if service that utilize such frequency is commercialized.
Distribution of 77GHz band for radars is done for the first time by South Korea. It is highly likely that this band will be decided as international standard for radars at WRC-19 (World Radiocommunication Conference) in 2019. MSIP is expecting that because South Korea will distribute corresponding frequencies 3 years earlier than 2019 when WRC is going to decide on standardization, it will be able to lead in process of international standardization that is approaching.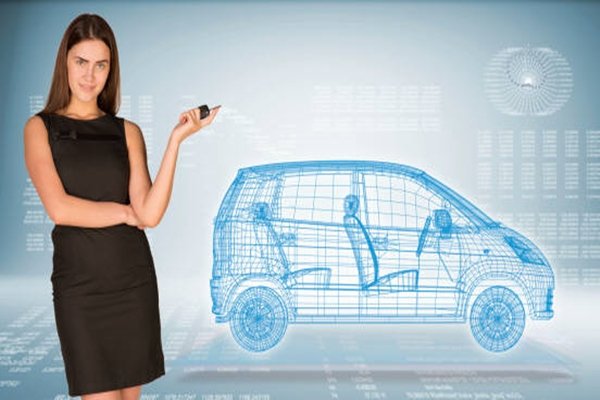 Purpose of frequencies for wireless Smart Keys for cars has been expanded so that these keys can be used to park cars automatically.
MSIP added additional functions so that 433MHz frequency, which is utilized for Smart Keys, can be used for partial self-driving technologies such as automatic forwarding and reversing. Previously, this frequency was limited to be used for functions such as remote ignition and automatic opening of doors.
A function that automatically reverses cars after getting out of a car in a narrow space is going to be commercialized.
It is predicted that additional frequency for wireless charging of electric vehicles is also going to be supplied.
MSIP is going to start on researches on utilizing 85KHz as frequency for 'wireless power transfer' of electric vehicles in 2017. Basically, it is going to expand 20KHz and 60KHz which are frequencies for wireless charging of electric vehicles. When it is concluded that result of research is valid, distribution of frequency for wireless charging is going to take place in 2018.
Although Japan is pushing frequency band as an international standard, its opinions disagree with opinions from European automotive industries. It is heard that MSIP is going to examine flow of global markets through research and make a final decision.
Previously, MSIP aldo distributed additional 5.9GHz band with 70MHz width for Ministry of Land, Infrastructure and Transport's next-generation C-ITS's (Cooperative-Intelligent Transport Systems) function in sending and receiving data on cars and streets.
"We are continuously supplying frequencies for cars according to requests from automotive industries and related departments." said a representative for MSIP. "Based on frequencies that are expanded, we expect appearance of innovative services."
Staff Reporter Park, Jisung | jisung@etnews.com