Samsung Electronics is going to release its budget Smartphone called Galaxy On7 (2016) that is set to cost about $267.62 (300,000 KRW) at the end of this month. It is going to be sold by all 3 mobile network providers and Samsung Electronics is currently testing its connection with network before releasing it.
Galaxy On7 (2016) is Samsung Electronics' first Smartphone that is to be released in South Korean markets since discontinuation of Galaxy Note 7. Samsung Electronics is to meet demands for Galaxy Note 7 by selling Galaxy S7 series and Galaxy On7 (2016) in markets for premium Smartphones and markets for budget Smartphones respectively.
Galaxy On7 (2016) is a Smartphone that was first released in China in last month and it has 5.5-inch full HD display, Exynos 7870 chipset, 3GB RAM, 32GB internal memory, 13-megapixel rear camera, 8-megapixel front camera, 33mAh battery, aluminum metal body, and Android 6.0.1 OS. It also has fingerprint-recognition and Samsung Pay (Ali Pay) functions and comes in gold, pink-gold, and black colors.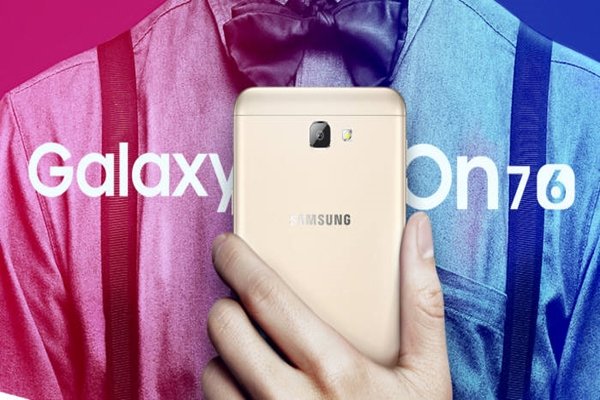 "Galaxy On7 (2016) that is released in South Korea will have functions that are more upgraded than the ones that are released in other countries." said a high-ranking official for a mobile network provider. "It will cost around $267.62 (300,000 KRW) and it will be released at the end of this month at the earliest and at the beginning of next month at the latest."
There is a high chance that Galaxy On7 (2016) will be released with a different name when it is on South Korean markets. Galaxy On7 that was released in 2015 came out with a name 'Galaxy Wide' by SK Telecom.
"Although it is true that we will release a product with a name Galaxy On7 (2016), it is difficult for us to be involved with individual name changing from mobile network providers." said a representative for Samsung Electronics.
Staff Reporter Choi, Jaepil | jpchoi@etnews.com