It was researched that level of satisfaction for mobile users has not greatly improved although LTE has expanded. Reduction of internet speed when one is riding a subway or a bus is chosen as the greatest problem. As level of consumption of contents with large capacity is increasing, people point out that an environment of telecommunication that suits level of satisfaction of users is needed.
On the 6th, Ericsson LG analyzed current situations of mobile users' experiences and customers' loyalty through 'Ericsson Consumer Lab' report and made this research based on 2,500 mobile users that are between ages of 18 and 69. In 2013, 40% of users who are provided with mobile telecommunication service showed level of dissatisfaction. However this number increased to 44% in last year when LTE telecommunication had expanded and broadband service had developed. Only 3% were using mobile services without any problems.
"Out of 10 mobile users who use more than 7 applications, 8 of them experiences 11 problems in a week." said Ericsson LG.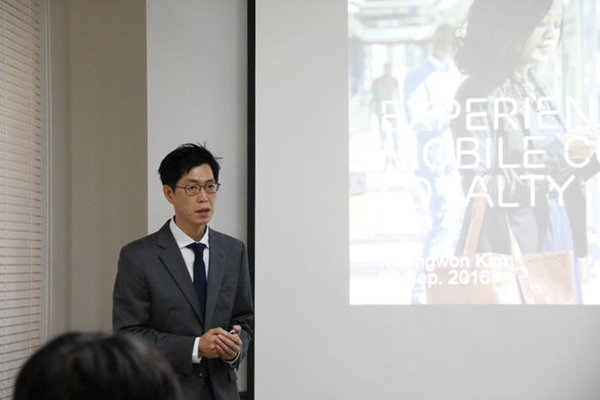 When situations of using Smartphones at home or while on a road were analyzed, a problem having applications crashed was the biggest problem at home. 46% of users pointed out 'app bouncing' phenomena as the major issue. "Because most of users use mobiles through Wi-Fi at home, there weren't many problems regarding internet speed." said Team Leader Kim Kwang-won of Ericsson LG.
4 of 10 users showed dissatisfaction regarding 'slow data connection' when they are on road. Problems such as having telecommunication signal and network not always connected (35%), problems regarding video streaming (34%), and difficulties trying to open web pages (32%) followed 'slow data connection' problem.
This research sees that a reason why level of dissatisfaction has increased is because patterns of users' activities have become different. This indicates that amount of consumption of contents with large capacities such as video streaming has expanded. It was seen through this research that one out of three Smartphone users in South Korea views live streaming videos. This is contrast to the U.S. where only 14% view live streaming videos.
"As new applications emerge and as there are more uses of videos, performance of network will become more important." said Senior Researcher Jasmeet Singh Sethi of Ericsson Consumer Lab. "Performance of network
Staff Reporter Kwon, Dongjun | djkwon@etnews.com