Tesla, which is beginning to expand its business in South Korea, is going to directly bring in charging facilities and entire systems for electric vehicles from the U.S. Industries are interested whether its strategy that had been carried out in China and Japan will become a positive or a negative strategy in South Korean market. Although interests from South Korean electric vehicle charger industries will increase towards electric vehicles, majority of them believe that there won't be too much benefit for them.
According to an electric vehicle industry on the 1st, Tesla is planning to bring in charging cables and adaptors including slow and fast-charging chargers for Model S and Model X directly from the U.S. and install and operate them in South Korea. Tesla is also going to ask American businesses to establish and operate its own charging stations such as Supercharger and utilize its partners to additionally operate ESS (Energy Storage System) or solar energy depending on installation of Supercharger.
However Tesla is going to ask South Korean businesses to maintain charging infrastructures and services as it is about to sign contracts with South Korean businesses regarding maintenance and management of charging infrastructures. Also it is looking at a way of having Tesla owners to use South Korean charging stations by working with South Kora's private charging service businesses.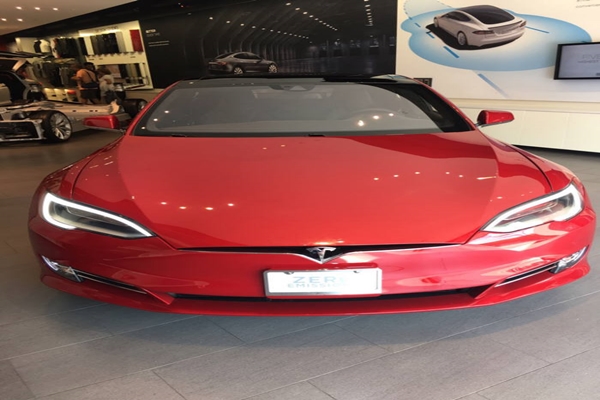 Although it is still unknown where Super Charger is going to be installed, it is likely that Tesla will install Superchargers at places where there are many actual purchasers such as people who already made reservations for Tesla's vehicles. It is predicted that Superchargers will first be installed at metropolitan areas such as Seoul and Jeju. Although South Korean Government and local governments are offering to provide sites, Tesla is utilizing private business sites that are more advantageous in accessibility of transportation and is looking for ways to increase marketing effects.
"With Model S to be released in South Korea soon, Tesla is working fast on establishing charging infrastructures." said a representative for an electric vehicle industry. "Because Tesla has asked its partners and other related businesses to maintain secrets, we cannot reveal any more detailed information."
Tesla has joined hands with Shinsegae Group and is planning to open stores in about 20 regions with national Shinsegae chain including 'Starfield Hanam' at the center. It is likely that Tesla will choose Shinsegae Gangnam store (Central City) to be its second store and open 3 stores by end of this year and is planning to increase number of stores sequentially for 3 years along with sales of inexpensive electric vehicle called 'Model 3' in 2017.
Staff Reporter Park, Taejun | gaius@etnews.com