It is predicted that supply of large amount of network equipment between DASAN Networks and Sprint is going to happen real soon.
DASAN Networks made an announcement on the 31st that it was approved of holding stockholders meetings for M&A with Zhone Technologies from The U.S. SEC (Securities and Exchange Commission).
Zhone Technologies is a NASDAQ-listed company that was bought by DASAN Networks in April through stock exchange method. DASAN Networks is going to finish a process of M&A by end of this month and start going after North American markets.
It is planning to finish negotiating with Sprint about supplying network equipment as soon as possible. If they agree on a contract, it is estimated that DASAN Networks will make about $89.5 million (100 billion KRW) in sales for 3 years.
Also a fact that SoftBank, which is DASAN Network's one of major customers, is preparing to enter the U.S. market will work positively for DASAN Networks.
There is a high chance that SoftBank will supply telecommunication equipment that is needed for new businesses through DASAN Networks. Industries are predicting that there will be significant amount of demands for gigabit G-PON (Gigabit-Passive Optical Networks) from telecommunication businesses in the U.S. and Japan during second half of this year.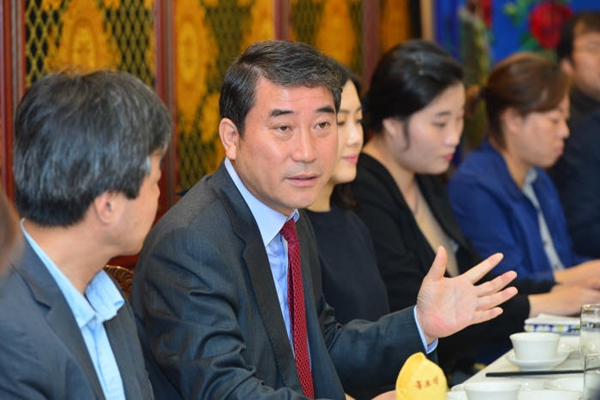 DASAN Networks is trying to overcome South Korean network markets that have fallen into slump due to reduction of telecommunication facility investments. DASAN Networks is expecting to create new profits through diversification of markets in the U.S., France, India, Vietnam, and Japan.
DASAN Network is also planning to create positive outcome in France and India. It made a strategic relationship with French business and established corporates in France in order to obtain an order for a project of building ultra-fast internet in France.
It is also currently establishing a joint-venture with an Indian business for a project that will establish telecommunication infrastructures in Andhra Pradesh.
"DASAN Networks is preparing official contracts regarding supply of equipment to France and India for telecommunication network projects." said a representative for an industry. "There will be visual outcomes in second half."
Beside of these projects, DASAN Networks is also working with telecommunication businesses in Japan and Vietnam to find new businesses in those countries. It is planning to secure 2 to 3 additional customers by end of this year.
"More than 50% of DASAN Networks' this year's overall sale will come from global markets." said a representative for DASAN Networks. "We are going to diversify source of profit so that we will not have to depend too much on South Korea's telecommunication markets."
Staff Reporter Kwon, Dongjun | djkwon@etnews.com