SK Telecom had completed establishing 'LoRa' network, which is a network for IoT, in whole South Korea and declared that it will connect 4 million devices by next year. SK Telecom has lowered entry barrier for IoT with low rate system that starts from $0.31 (350 KRW) and finished preparation to expand an ecosystem for IoT. It is expected that this will serve as an opportunity for South Korea to secure leadership in IoT field followed by mobile telecommunication.
SK Telecom held a proclamation ceremony on the 4th for commercializing IoT network in entire South Korea and introduced rate system, service, and strategies to vitalize IoT industry. SK Telecom established a roadmap for IoT network and had been working on installing base stations since March. Starting with Daegu in last month, SK Telecom had completed installing base stations in major cities of South Korea (99% compared to population, 90% compared to area).
SK Telecom is using LoRa, which is a technology for LPWA (Low Power Wide Area), and LTE-M that is based on LTE and introduced in March for its IoT network. LoRa, which has speed of about 10kbps and radio coverage of 10km, is suitable for IoST (Internet of Small Things) that needs LPWA. It uses 900MHz non-license bandwidth frequency.
LTE-M is used in areas that need faster speed (10Mbps) than LoRa and transmission of large data and uses part of current LTE network. LoRa and LTE-M both increased life of battery, which is a task to solve in IoT, by about 10 years. Cost of modules is lowered by up to 20% compared to LTE. SK Telecom is going to provide a hybrid service that provides these two technologies selectively depending on a target of service.
Rate is going to be between $0.31 and $1.74 (350 KRW and 2,000 KRW) (additional taxes are separate) per month. Gas meter that sends small amount of data per hour can be used by using a lowest rate system that costs $0.31 per month. If 100MB is used per month, about $1.74 (2000 KRW) is levied. One can save up to maximum of 28% by signing for long-term contracts or having multiple lines.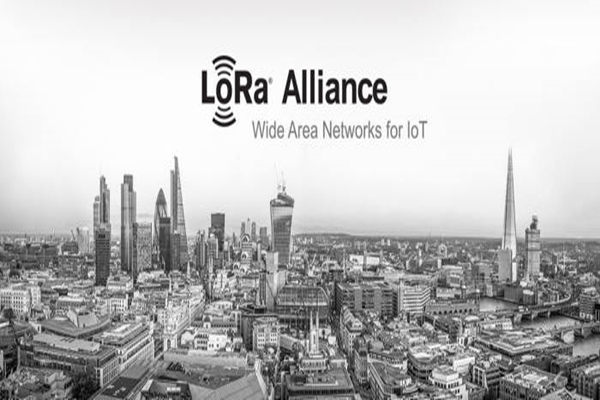 Instead of directly providing this service to customers, SK Telecom is going to either lend its network or share profits with partners that provide service. SK Telecom explains that a method of having small and medium businesses and startup companies that have variety of ideas develop and provide services is going to be normalized.
SK Telecom and its partners are going to intorduce 20 new services such as examination of gas, manhole control and others by end of this year. It is going to start gas remote examination (Advanced Metering Infrastructures) and emergency notification for elementary schools (safe watch) businesses in this month. After this month, it is going to release environment monitoring business for Creative Village, manhole control business with local governments, and real-time parking sharing service in August, September, and October respectively.
"Establishing IoT network in whole South Korea is meaningful in developing related industries such as large data-based Big Data, Cloud and others and establishing a new ecosystem for South Korea's small and medium companies." said Lee Hyeong-hee who oversees SK Telecom's business. "This will be an inflection point where IoT industry is vitalized and entire ICT (Information Communication Technology) industry is developed."
SK Telecom held an inauguration ceremony for 'SK Telecom IoT Partners' while 50 partnering businesses were in attendance on this day. Participating businesses are given benefits such as being the first ones to supply modules and to push for business ideas. SK Telecom is going to distribute 100,000 modules for LoRa to businesses that are applying to expand an ecosystem.
Staff Reporter An, Hoch eon | hcan@etnews.com