LSIS Co., Ltd. has obtained ISO26262, which is an international standard for vehicle functional safety, for its portable chargers (cord set) for electric vehicles. (Referred to 19th page of Electronic Times on the 8th of June)
LSIS Co., Ltd. had held presentation ceremony for ISO26262 certificate along with TUV Rheinland Korea, which is an European certificate organization, at Anyang R&D Campus on the 9th. LSIS Co., Ltd.'s chargers received B grade on ASIL (based on integrity of vehicle safety) from TUV Rheinland's official evaluation.
ISO26262 is an international standard that is designed to prevent any accidents that might occur due to system error of electronic system within a vehicle. It strictly verifies whether or not electronic system obeys standards throughout entirety of product development process such as whether nor hardware and software can prevent any malfunctions. This charger is used to charge an electric vehicle outside of designated charging stations and is loaded as a basic option for eco-friendly vehicles.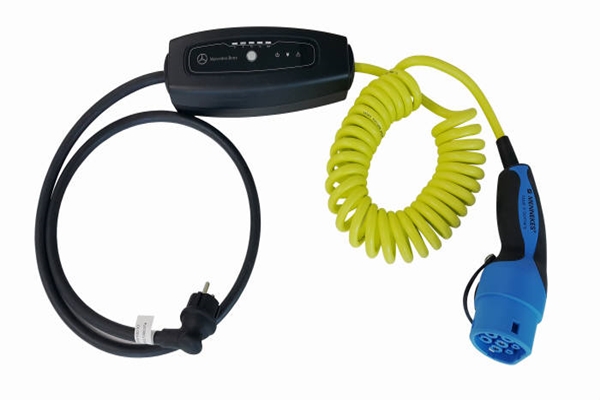 LSIS Co., Ltd. signed off on a supply contract with Daimler Group in November of 2013 regarding its portable chargers and developed 28 models that can be applied to 5 types of eco-friendly vehicles (PHEV/EV) last year. It is currently pushing to obtain certifications from 61 countries where corresponding models are expected to be released.
LSIS Co., Ltd. passed China's quality certification standards for portable chargers, which were established in January of this year, in April and obtained CQC Mark for the first time in the world for its portable chargers for electric vehicles. It also obtained UL certificate that is recognized in North and Central American markets such as the U.S., Canada, Mexico and others and Europe's CE Mark (IEC61851).
"Daimler Group requested us to obtain certifications from 61 countries and so far we have certifications from over 50 countries." said a representative for LSIS Co., Ltd. "We are going to obtain remaining certifications within couple weeks and are going to start mass-producing our chargers sometime this month at the earliest."
Staff Reporter Park, Taejoon | gaius@etnews.com