Ministry of Science, ICP and Future Planning to Work with NASA to Build Projectiles

South Korean Government is going to start 'Moon Exploration' Project on full-scale in 2016. If South Korea is able to send an unmanned spaceship to the moon, it will be able to rise as one of the powerful nations in space industries.

Ministry of Science, ICP and Future Planning (MSIP) had held 22nd 'Space Development Promotion Working Committee' on the 30th and had considered and decided on '1st Step of Moon Exploration Development Plan Proposal'. To strengthen its technical capabilities for moon exploration during the 1st step (2016~2018), it is going to develop and launch a test lunar orbiter by working with NASA. Its goal during 2nd step (2018~2020) is to develop a lunar orbiter and module on its own by utilizing experiences from 1st step and to launch them using South Korean projectile.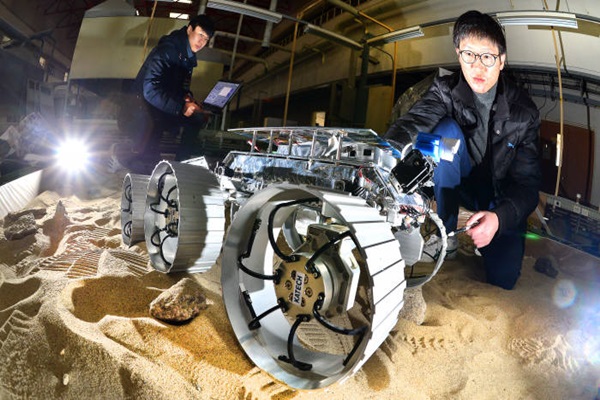 To establish bases for technologies for moon exploration, 16 government-funded research institutes have been working together since 2014, carried out preliminary research for moon exploration, and exchanged letter of intent with NASA about working together for this project. 1st step of this project will be overseen by Korea Aerospace Research Institute (KARI). To develop and launch 550kg test lunar orbiter, it is going to develop main body of an orbiter, payload, deep space network and others and push for preceding research for 2nd step of this project.

KARI is going to utilize experiences in multi-purpose satellite and geosynchronous satellite to build a main body and comprehensive system. IT is going to work with universities, industries, and institutes and have South Korean industries lead the development. Payload will be exclusively developed by KARI and public participation (scientific research of the moon). Payload that is developed by NASA will take up 15kg of 40kg of loading space.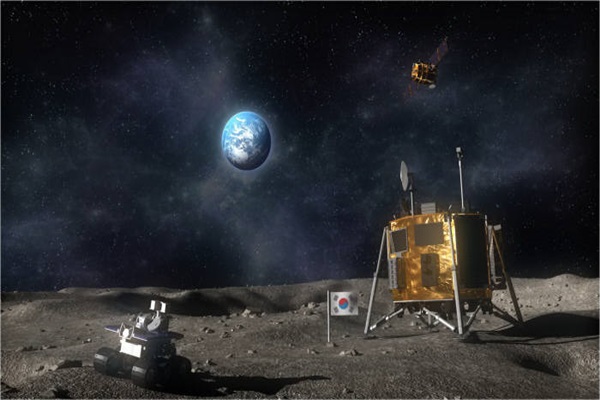 In 2016, basic design of development of test lunar orbiter and network is going to be implemented.

Cooperative system will be made within KARI. 'Moon Exploration Research Group' that previously had pushed for international cooperation and preliminary research on exploration of the moon will be changed to 'Moon Exploration Business Group'. As the department that is responsible for everything, this group will oversee overall business management and development of system. It will be responsible for international cooperation with NASA, choosing a payload and management of development, choosing and making contracts for projectiles, development of navigation system and others.

To decrease chances of trials and errors of moon exploration that is attempted for the first time and to strengthen technical capabilities in space exploration, KARI is going to push for technical cooperation with NASA. It is going to provide part of loading space within a test orbiter to NASA. It is going to receive verification of technologies and advice from NASA for development of data processing system, tracing lunar orbiter, navigation of deep space, establishment of deep space network, images of the moon and others.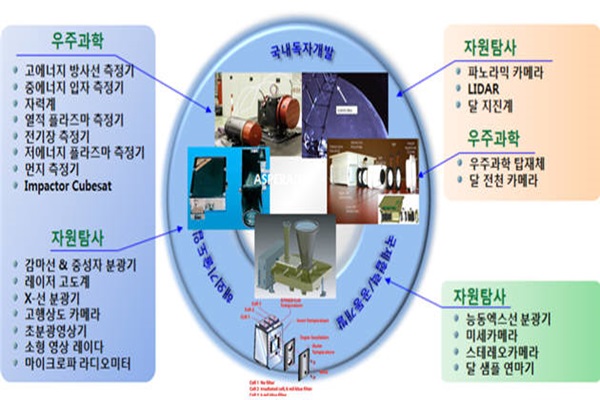 "Moon exploration project is a project that is being pushed for based on technologies that are learned from experiences in space development such as development of satellites, launch of Naro and others." said 1st Vice-Minister Lee Seok-joon of MSIP at Space Development Promotion Working Committee. "This will be a great opportunity for South Korea to show its excellent capabilities in scientific technology."

Staff Reporter Song, Hyeyoung | hybrid@etnews.com