Samsung Biologics will try to repeat Samsung's success in semiconductor business in its bio markets. It will try to make $1.70 billion (2 trillion KRW) and $850 million (1 trillion KRW) in sales and operating profit respectively in 2020 with its biggest contract manufacturing organization (CMO) facilities for medical supplies.

Samsung Biologics (CEO Kim Tae-han) held groundbreaking ceremony for 3rd Factory at Songdo in Incheon on the 21st and made announcements about strategies and current state of businesses.

$723 million (850 billion KRW) will be put in with a goal of starting operating in 4th quarter of 2018. It will be able to produce 180,000 liters of liquid medicines in one day, and this is world's biggest size. 3,000 people will be working on a single day for construction, and 120 businesses are cooperating. Constructions for 1st and 2nd Factories were finished in 2013 and 2015 respectively.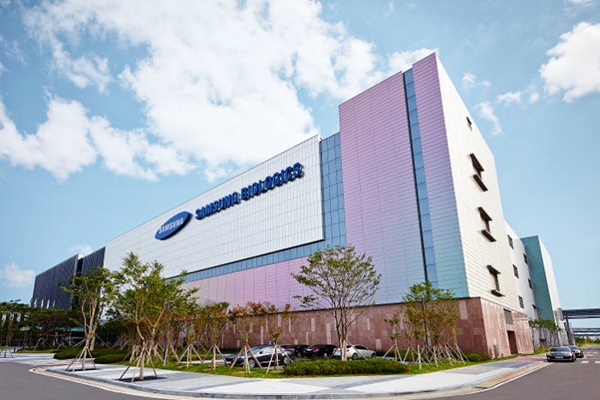 "Bio-health industries such as pharmaceutical, medical and service industries will be future driving forces that will lead South Korea's economy." said President Park Gun-hye of South Korea at groundbreaking ceremony. "3rd Factory will play a huge role in helping South Korea to launch as a strong country in medical supplies."

Samsung Biologics is a model that applies success that Samsung Electronics has had in semiconductor business into bio industries. Samsung Electronics had established top-tier semiconductor manufacturing facilities and secured global production base. Global semiconductor businesses have entrusted Samsung with manufacturing or development, and this had helped Samsung Electronics to become the best semiconductor business in the world.

If 3rd Factory's construction is finished in 2018, Samsung Biologics will become the top CMO business based on production capability (360,000 liters), and this is just 5 years removed from the time when this company started. Its difference in production capability compared to Lonza (260,000 liters), Boehringer Ingelheim (240,000 liters) and others will be huge.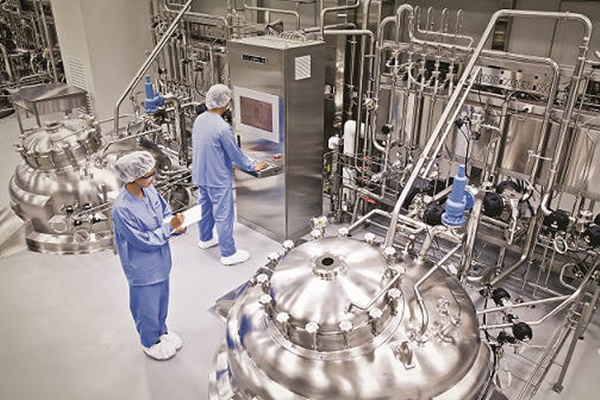 There will also be enough marketability. Amount of demands for bio medicines that will start increasing from 2020 will increase level of necessity for toll manufacturing. Generally toll manufacturing lowers investments for facilities and unit cost for manufacturing with long-term contracts. It can attract 70% of self-production pharmaceutical companies as customers with credibility in production, stability, and competitiveness in prices that are most important.

"Although many semiconductor businesses such as IBM and others had produced their own products in the past, Samsung Electronics is currently producing most of them after being entrusted with them." said CEO Kim Tae-han of Samsung Biologics. "We will be able to make same kind of success as semiconductor if we produce bio-medical supplies with good quality."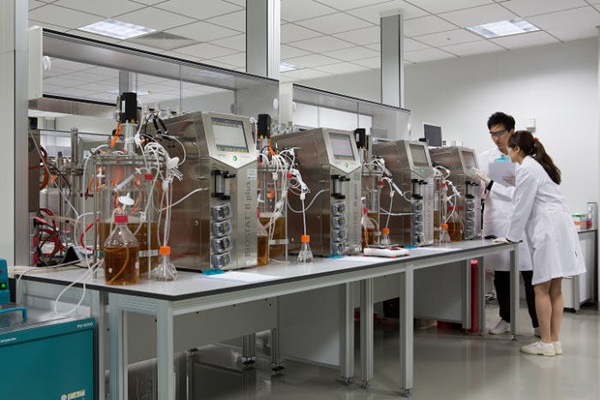 3rd Factory will run without any stoppage for yearly maintenance or anything. Major facilities were dualized and its production capability has 30,000 liters more than 2nd Factory. If it runs nonstop, its actual production amount will increase up to between 1.4 and 1.5 times. Amount of investment per liter is also only 43% of its competitors.

Credibility for its manufacturing process was also confirmed as Samsung Biologics' 1st Factory was approved as non-defect bio plan during FDA's comprehensive inspection for the first time in the world. Samsung Biologics will apply same know-how to 3rd Factory and will also think about constructing 4th and 5th factories if they are needed.

"We will be able to make $1.70 billion (2 trillion KRW) and $850 million (1 trillion KRW) in sales and operating profit respectively in 2020 if 3rd Factory is running fully." said CEO Kim. "Our ultimate goal is to become the top business in CMO industry where difference between our production capability, sales and operating profit and 2nd business's capability is overwhelming."

Staff Reporter Jung, Yongchul | jungyc@etnews.com