Hancom Inc. prepared a bridgehead to enter the U.S. market and European market by buying global PDF solution business which helps Hancom Inc. secure global business network and related technologies.

Hancom Inc. (CEO Lee Hong-ku) made an announcement on the 8th that it will buy ITEXT, which is a PDF solution company for businesses, from its affiliate Thinkfree NV. Thinkfree NV is Hancom's affiliate that was established for a purpose of entering European market.

ITEXT is a solution business that creates and changes PDF files and it has its headquarters in Belgium. It creates data files that are saved in servers or contents from web browsers as PDF files and it also has an original software (SW) technology that extracts and processes PDF file data. It was chosen as the top business in Belgium for '50 Fastest Growing Companies in High-Tech Technologies in 2015' that was selected by Deloit Consulting.
Hancom Inc. invested $29 million (34.1 billion KRW) to buy ITEXT and recapitalized $11.2 million (13.2 billion KRW) during this process.

Hancom Inc. bought ITEXT to secure global business network. To overcome limitation of business producing commodities for domestic market, Hancom will focus on pioneering foreign markets. With its current Web Office and Global Office that will be released early next year, it will enter foreign markets.

ITEXT distributed PDF technologies based on open source and has high awareness from global developers. Its sales from license are also significant. It currently has more than 3000 customers such as Federal National Tax Service from the U.S., US Navy, HP, GE Healthcare and others, and 95% of its sales come from the U.S. and Europe. Due to these factors, Hancom will have better chance in targeting the U.S. market and European market and it will attempt to sell Global Office by using this global network starting from next year.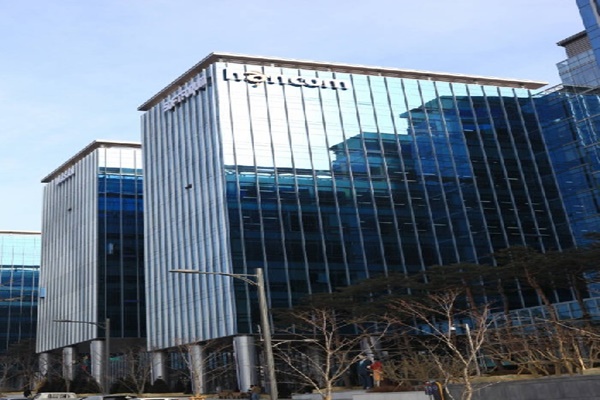 Hancom is also expecting technical synergy. ITEXT sells solutions for servers that create and change PDF files and its range is different from Hancom's Office that is installed into PCs. ITEXT has production lineups that range over PCs and servers, and these can be combined with Office Solution that is installed into a server such as 'Cloud Office' and others.

Hancom will also push to go after ITEXT Solution Asia markets that are concentrated in the U.S. and Europe. ITEXT has branches in the U.S. and Singapore, and Hancom will become a bridgehead for going after Asian markets.

"We chose ITEXT as a partner so that we can enter global Office markets." said CEO Lee Hong-ku of Hancom. "We will be able to create multilateral synergy such as expansion of product's portfolio based on PDF, expansion of customers from Europe and North America and others."

Staff Reporter Jung, Yongchul | jungyc@etnews.com