Samsung Medison is breaking up all of its foreign corporate bodies, and its restructuring process, which was made to utilize distribution network of its parent firm Samsung Electronics, is coming to a final stage.

According to industry, Samsung Electronics decided to break up its corporate bodies in Germany and India that are still remaining. A person associated with Samsung Medison said that it is planning to either liquidate or sell its German corporate body by end of this year and break up Indian corporate body in 2017. It is known that considerable amount of time is needed to break up Indian corporate body due to administrative issues.

If German and Indian corporate bodies are broken up, Samsung Medison's restructuring process is all finalized. Starting from the following year since it was bought out by Samsung Electronics, Samsung Medison began to break up its corporate bodies to make a slim structure and to improve management efficiency. Because Samsung Medison decided that it is more efficient for Samsung Medison's medical equipment business to utilize global network such as Samsung Electronics' foreign corporate bodies rather than its own corporate bodies, it combined its corporate bodies with Samsung Electronics'.

A person affiliated with Samsung Medison explained that the reason why it is utilizing Samsung Electronics' corporate bodies is because its network and brand awareness are very wide.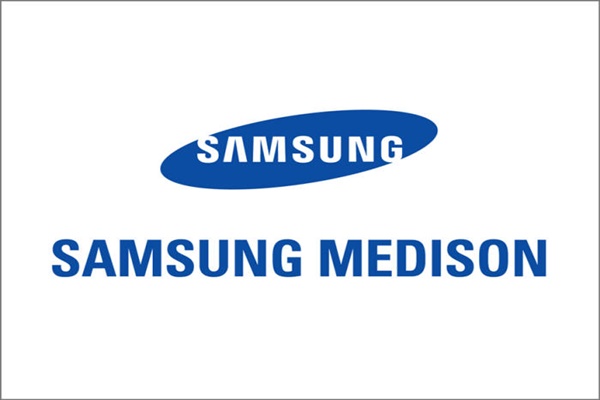 Fact that Samsung Medison's foreign corporate bodies did not perform very well also contributed to a reason why it decided on restructuring. It decided to work together with its parent firm Samsung Electronics because it wanted to improve its performance by breaking up corporate bodies that were making deficit and prevent recurrent investments and strengthen its competitiveness.

As Samsung Medison's restructuring process is reaching its final stage, it is predicted that issues that they need to be merged, which was not brought up for long time, will be brought up again. Samsung Group's medical equipment business was done separately by Samsung Electronics' Medical Equipment Business Department and Samsung Medison. They even used product brands separately. In the midst of all this, both businesses combined their brands to Samsung starting from second half of last year, and combination of foreign corporate bodies also reached its final process. Therefore opinions that Samsung Electronics and Samsung Medison need to be merged is being brought up again.

Samsung Electronics once announced in last October that it is examining possibility of merging with Samsung Medison to strengthen competitiveness in medium-term and long-term businesses. But it suddenly changed its plan in this March and said that it will maintain its current system without merge.

Samsung Group's medical equipment business was originally led by medical business group within Samsung Electronics. But because Samsung Electronics bought Korea's biggest ultrasound diagnostic business called Medison in last 2011, Samsung Group started to operate dual system. However there were opinions that were continuously brought up that they needed to be merged because they did not perform up to expectations.

Staff Reporter Yun, Gunil | benyun@etnews.com