Release of Microsoft's next-generation OS 'Windows 10' is about a month away, and Korean users will face inconvenience still due to Active X.

As a 'Telephone Pole' of IT industry, Active X was pointed out as President Park Gun Hye was mentioning about a problem with 'Chun Song Ih Coat' internet purchase at regulatory reformation debate in last March.

A new web browser called 'Edge' is being loaded into Windows 10. According to Etnews's confirmation, internet banking that drives security solution in Active X-form, electronic government service, and large portals don't work well on Edge. This is due to a reason that Korea's internet service environment doesn't follow global web standards.

It's an inconvenient fact that a nation that is strong in IT has to face a rough time every time there are new services and solutions.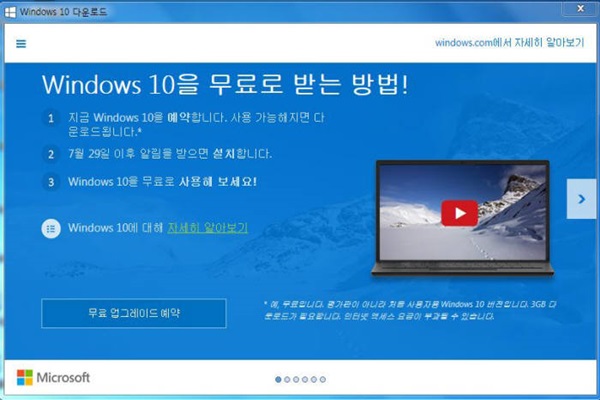 ◇It will be changed completely along with Windows 10's 'Edge'

Microsoft is providing an upgrade service of Windows 10 at free of charge for previous OS users. One can install it after the 29th of July if he or she clicks free upgrade reservation button that is indicated on Window's task bar. It seems that there will be great increase of numbers of OS upgrade users as it is free.

Windows 10 will implement Edge that Microsoft ambitiously put out as its basic browser, and Edge follows web standards. On the other hand it doesn't support Active X and local web server method service that certain Korean security solution companies use.

Kim Young Wook who serves as the head of Korea Microsoft said that Edge browser will completely be in a new form as it follows web standards and has security function built in.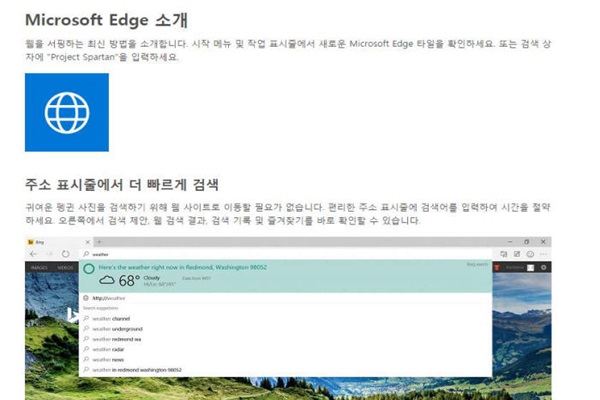 ◇Korea is defenseless against Edge that does not support web 'Active X'

As release of Windows 10 is approaching, Etnews checked the compatibility of Korea's government site, internet banking, and shopping mall to a PC that is installed with Edge and a preview of Windows 10. It was impossible to connect to public institution sites such as Blue House, Seoul Metropolitan Government, National Assembly, Electronic Public Affair, and Hometax and most of sites such as major internet banking, online shopping mall, and portals through Edge.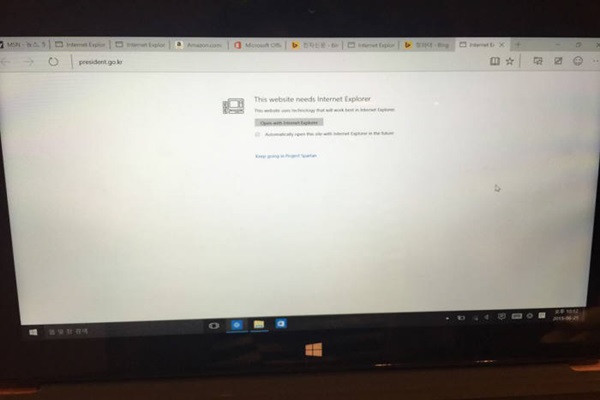 There was a phrase on the first page that said this site needs Internet Explorer. It's a situation where we cannot use Edge browser at all as it increased its security and follows web standards.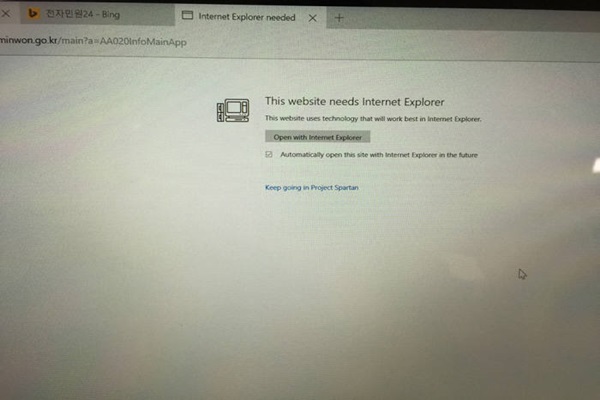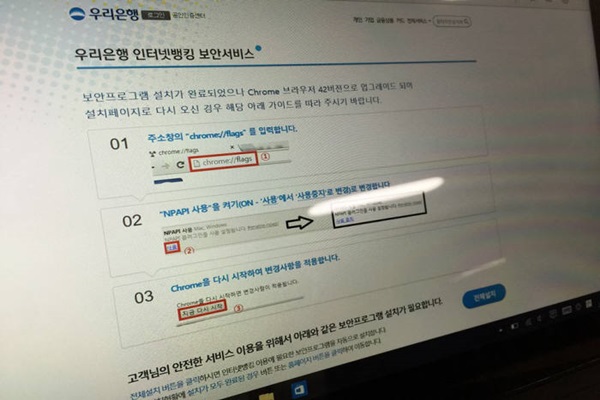 It was predicted that there will be compatibility issues with foreign sites as it hasn't been long that Microsoft introduced Edge. But foreign sites worked fine without any restrictions through Edge browser.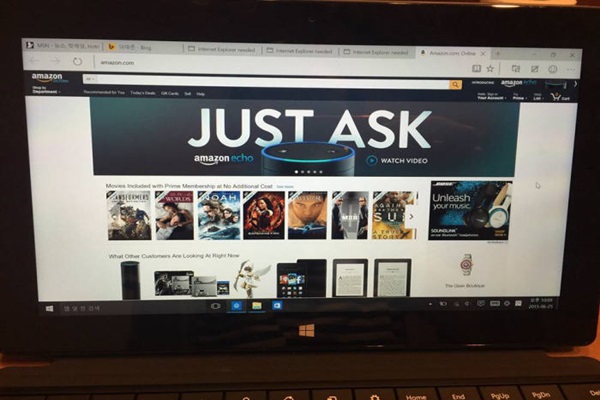 Amazon (U.S.), Alibaba (China), and Rakuten (Japan) ran smoothly through Edge. Payments that did not work on Korean's shopping malls were processed without any problems. This is due to the reasons that most of web services are following web standards and there are no needs to install security solution using separate Active X.

◇Change to web standard service is urgent

According to Ministry of Science, ICT, and Future Planning (MSIP), Korea uses Active X 9 times more compared to foreign countries. After investigating the numbers of uses of Active-X in 100 Korean and foreign sites, the numbers were 1644 and 178 in Korean sites and foreign sites respectively. 66% of Active X that is being used in Korean sites is connected to security confirmation payment function in e-commerce. Foreign sites usually use Active X for multimedia function.

"Korean's electronic financial trade, and public services implement Active X on functions that are not supported by web browsers. It works as a stumbling block in smooth transition to variety of OS, browsers, and equipments due to deepened dependence on Internet Explorer. Although industry recognizes that there is a need to improve Active X, there are no technologies and costs to introduce solution that apply web standards as of right now. By having government's support, we are going to solve any inconvenience that users face by greatly improving internet use environment." Chief Kang Sung Joo of MSIP said about why Active X acts as a stumbling block and what it is going to do to solve this problem.

■ Plans per year to support introduction of solution that uses web standards

MSIP is planning to use 1.1 million dollars (1.3 billion KRW) in 2015 (65~130 solutions), 1.2 million dollars (1.4 billion KRW) in 2016 (70~140 solutions), and 1.3 million dollars (1.5 billion KRW) in 2017 (75~150 solutions) in total of 3.7 million dollars (4.2 billion KRW(210~420 solutions)).

Senior Reporter Kim, Insoon | insoon@etnews.com